EDM Challenge #151 (?): #123 Draw a Bell and Give it a Holiday Twist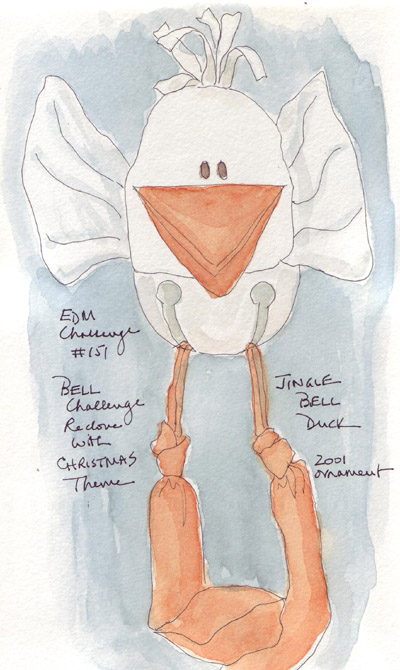 My original sketch for EDM Challenge #123 was a stuffed bear with bell that my two sons brought back to me from their trip to Alaska. They had an opportunity to use "bear bells" in some of their camping sites, although they never could prove to me that they work.
My bell transformed for the holiday is another Christmas ornament - a large white jingle bell was used as the base and head, wings, and legs were then attached.