November Figure Drawing Practice
One of my Art Goals for 2007 was to sketch more figures. These are my journal pages for November.
Gesture Drawings: Passenger in airport terminal, an actor in a one woman play about Elizabeth Blackwell, and a ballet class member warming up. I find it really difficult to sketch almost constantly moving figures!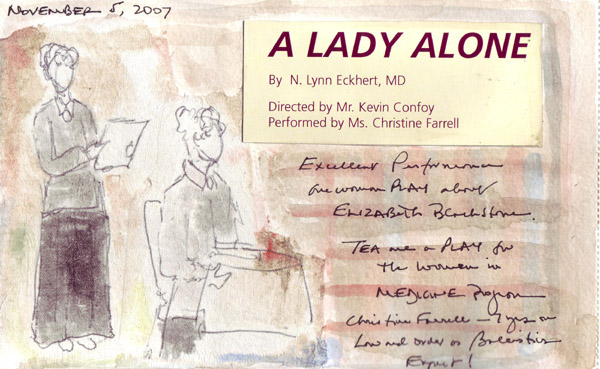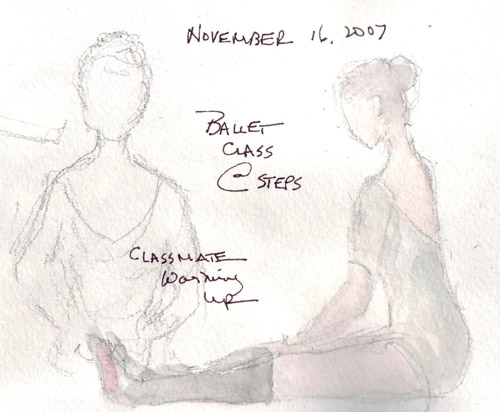 Dancers: Only one dancer sketch from a photo this month - done in the Cafe after ballet class.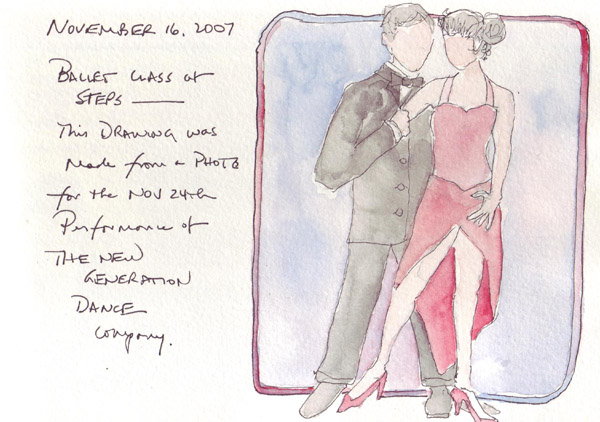 Nude Figures: from my Artists' Visual Reference photo book: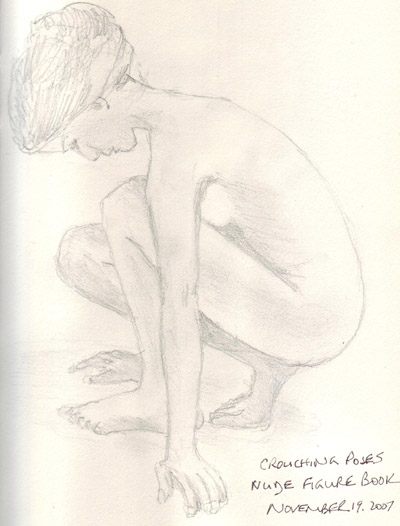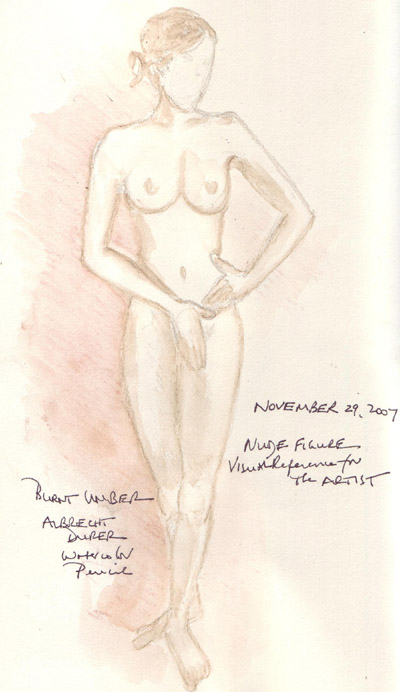 Several Faces as a prelude to ART GOALS 2008: The first is from the front of my edition of Madame Bovary - my Book Groups' November book for discussion. The second are two faces I did from my Cezanne Basel Sketchbooks.