Figure Drawing Practice: October 1-15
I continue to sketch figures - a few each week. All of these dancers were drawn from photos. I still don't draw any faces, but feel more comfortable with dancers bodies than I did at the beginning of 2007. Wonder when I'll be be brave enough to try a whole person?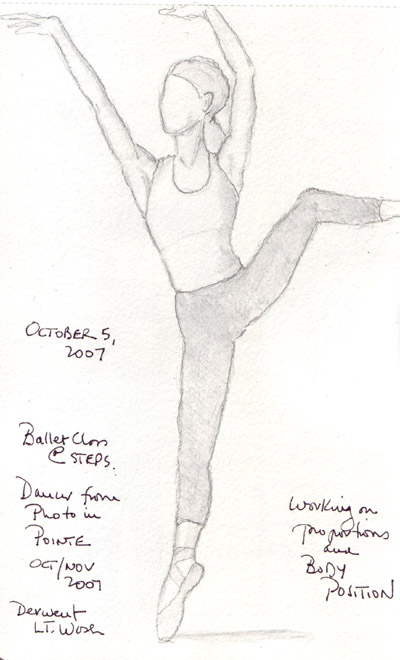 Bad planning on my part, so I wasn't able to fit all of the dancer on the page!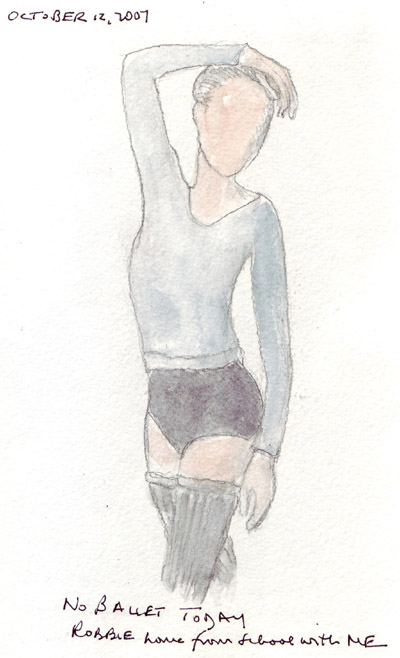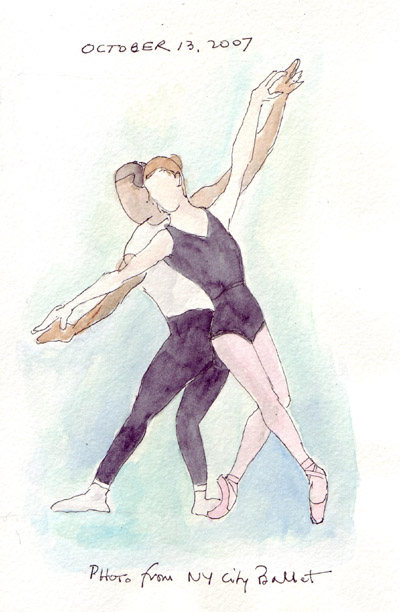 We took our grandchildren Henry and Sydney to their soccer class last week and I sketched these soccer players from photos on their brochure.