Sketching People - More Practice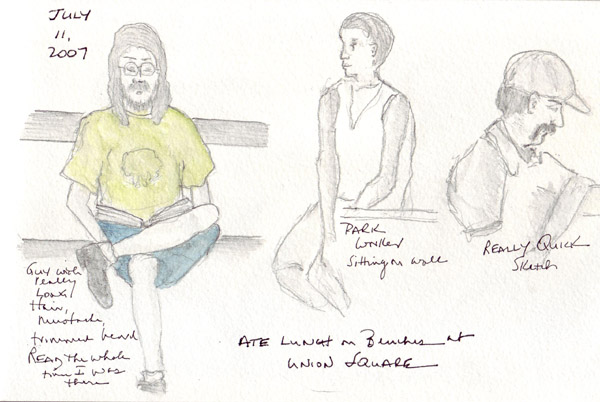 After a trip to several art supply stores the other day, I stopped for a quick lunch and some people-watching in Union Square. Since Casey's visit, I am more likely to just quickly sketch anyone who doesn't move too much, so here are 3 folks that were sitting across from me. They were sketched with Derwent light wash pencils.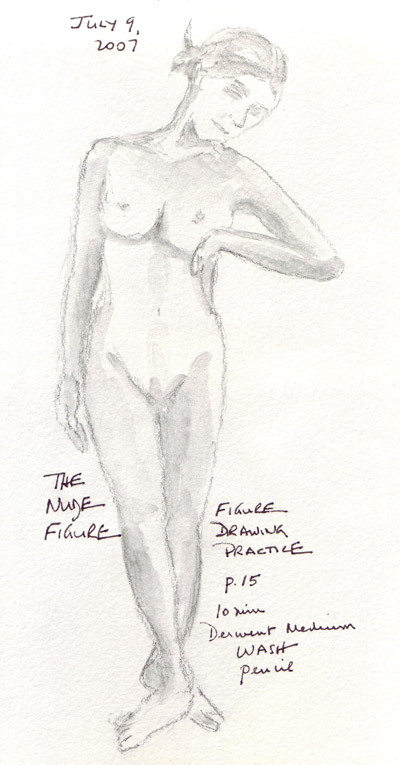 I am also trying to do quick sketches (10 min) from my Nude Figure art book - to try to force myself to learn something without going to life drawing classes.