More From the Greek and Roman Galleries
Another visit to the Greek and Roman Galleries at the Metropolitan Museum of Art with fellow EDMer Paula. She is returning to Brazil at the end of the month, so this was our last time to sketch together for awhile. We're both hoping that she will come back to NYC for work - regularly.
There are cases and cases of artifacts that are wonderful for sketching. The ewer on the left was so beautiful because of the colors. The funny head on the right is one end of the yoke for a real Roman Chariot - an amazingly beautiful piece.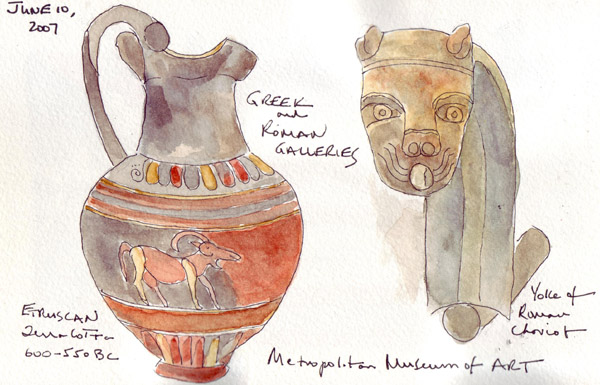 These are two small terracotta horse heads - even though one of them looks more like a moose without horns. I love using a colored pencil for these sketches.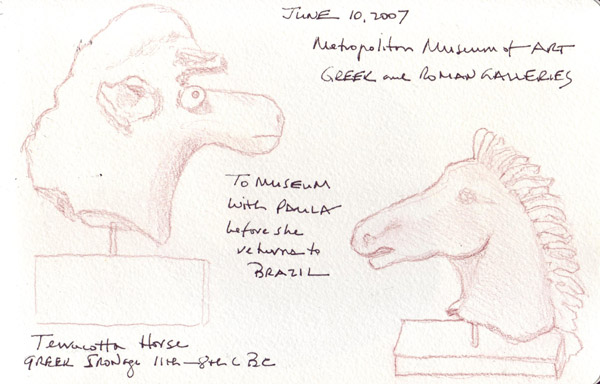 I could spend many days in these galleries before even finishing all of the types of artifacts.