Every Day in May: May 27th
It was a lovely cool morning and I decided that an early visit to the Met was a perfect way to spend the morning. I stopped at the Southeast Corner for a quick sketch for my 10 Block series of NYC journal pages and to wait for the Museum to open. At this corner, I sketched just one window of the windows from the Greek and Roman Galleries - and the amorphous stone sculpture that sits among the bushes.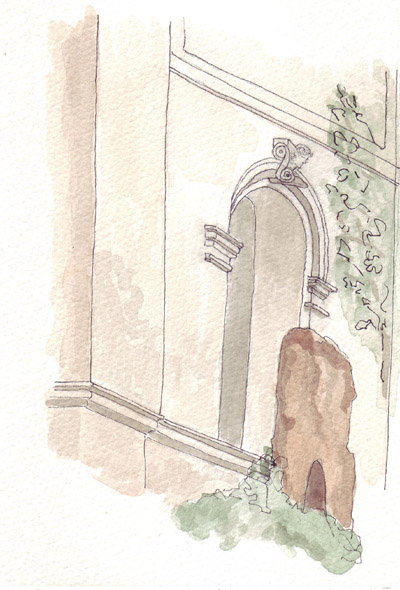 Inside, I wandered through more of the exhibits in the new Greek and Roman Galleries and saw the chariot for the first time. I found one more marble figure to sketch and then went to find a small iron hunting dog in another part of the Museum. I saw it previously and loved the shape. Unfortunately, the body is longer than my page was wide and I didn't realize it until the end. I will resketch it from photos so I have a better image.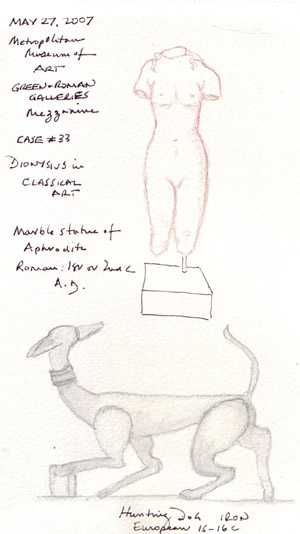 I sketched the marble figure with a colored pencil and the dog with a Derwent Sketching Pencil (light wash). I was then able to use my Niji waterbrush to add the gray color to the dog. I love playing with those pencils! And they are great for Museum sketching.