EDM Challenge 112: Draw Something Fresh - FRESH SPRING AIR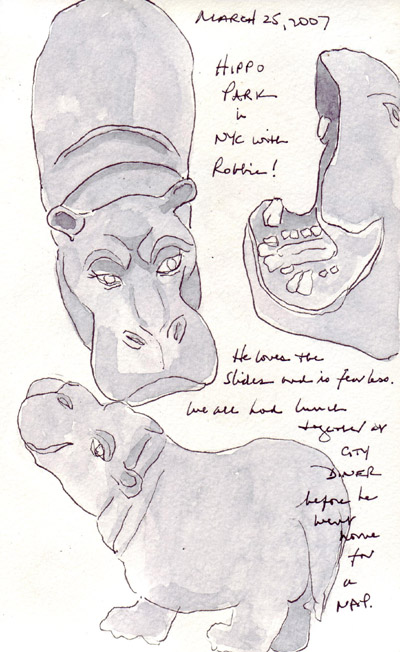 Last weekend (3/16-17) we had freezing rain and snow - precluding even walking because of the winds. This weekend was much warmer and New Yorkers ran a marathon in Central Park and filled the playgrounds on Sunday morning. We met our son, daughter-in-law, and grandson in Hippo Playground in Riverside Park. He loves the slides - and I was warm enough to sketch the hippo sculptures. There are buds on the trees and the early spring flowers have stems about 4" above the ground. This is as close as we have gotten to "fresh" - wonderful fresh air to cure winter cabin fever.
There are two groups of hippo sculptures - that children climb on and adults sit on. Here are two pictures that I took of the "animals."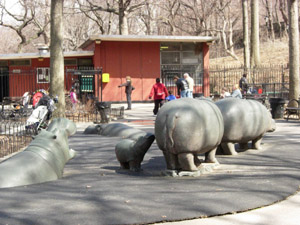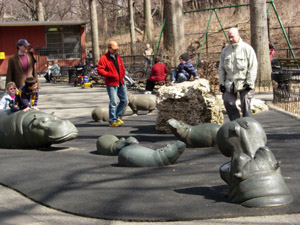 Very few New Yorkers even pay attention when I'm sketching, and while I was sketching the hippo head with open mouth, a woman kept talking to her friend and actually put her foot right up into the mouth obscuring my view. And I was standing not more than 4 feet from her!