EDM Challenge #95: Draw a Holiday Card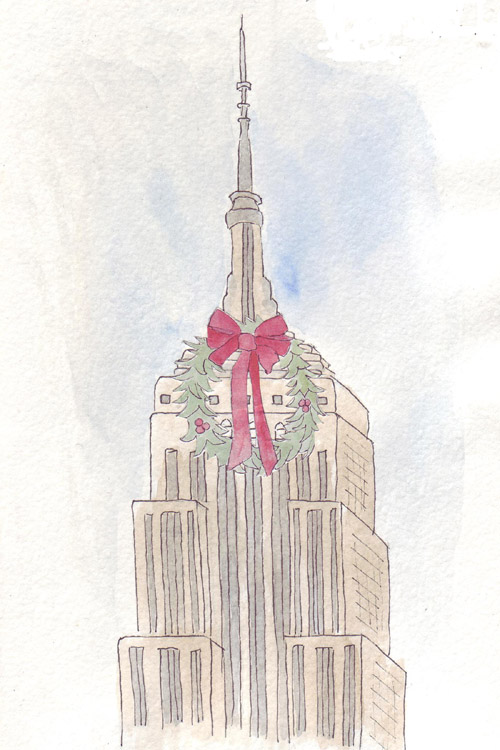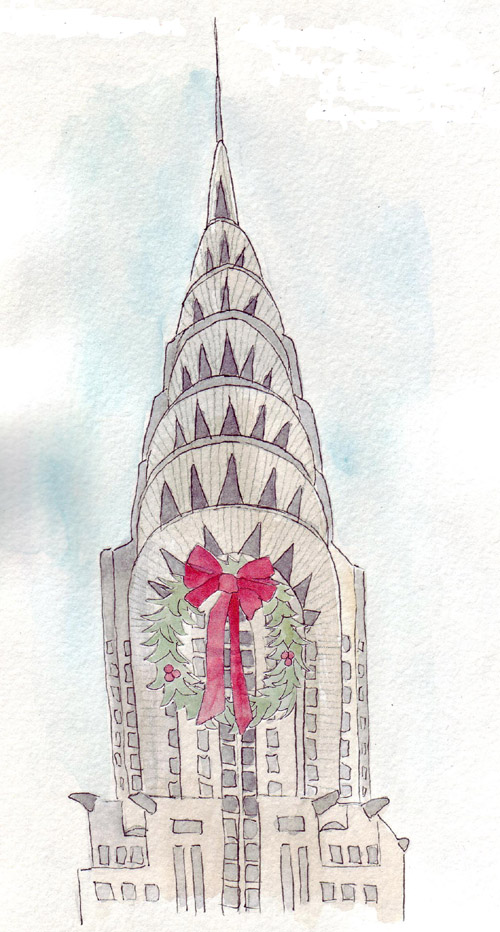 Last Sunday I explored Bryant Park, the space behind the New York Public Library. A free skating rink and 100 artisan Christmas shops were set up in the park and Christmas decorations were everywhere. The sky was clear and the late afternoon sun was on the Empire State building and the Chrysler Building. I sketched and painted both of them, and tonight collaged the wreath that I painted last week on both buildings. However, I'm not proficient enough in Photoshop to do it digitally, so I cut out the wreath, used restickable glue (like post-it notes) and put the wreath on each building before scanning.
Our family Christmas card each year is a Manhattan holiday design - next year I might be able to make my own.