Wet Canvas Drawing Basic 102 Class 2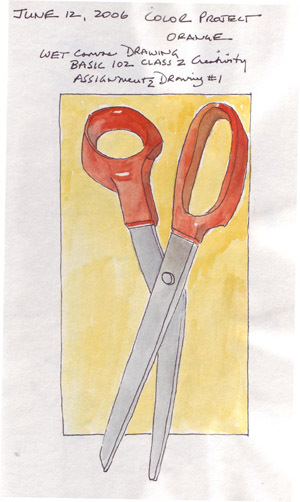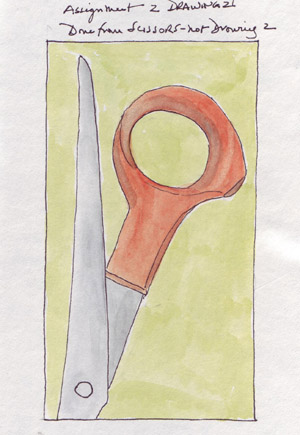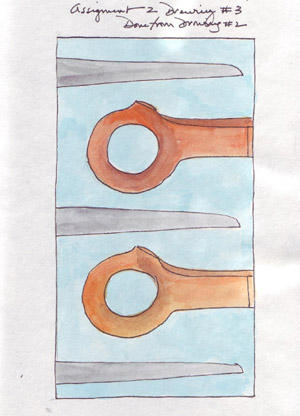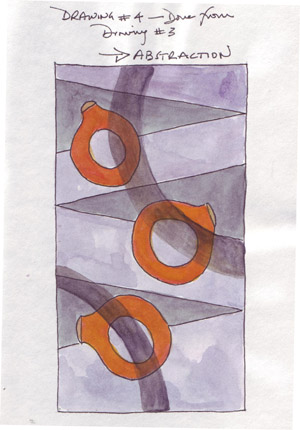 Someone in the Everyday Matters Group announced the new Wet Canvas Drawing Basic 102 Classes and I'm working my way through Class 2 assignments on creativity. I posted the sketch made with a 1:4 ratio view finder earlier this week and these are the next assignment: 4 progressive sketches starting with a kitchen object and then leading to more and more abstraction as each sketch becomes a starting point for the next one. The 3 smaller sketches can each be enlarged. It also is one of my "color project orange" pieces - since June is my month for orange, the last of my secondary colors to explore.
The Wet Canvas website still confuses me so I was very glad to have a link posted by one of our group members - so thank you.