Color Project Orange - June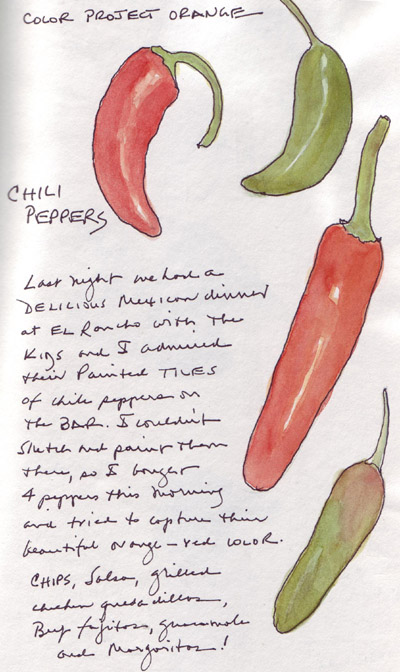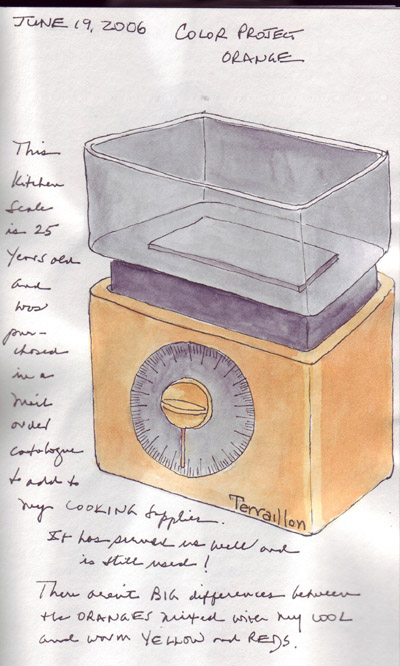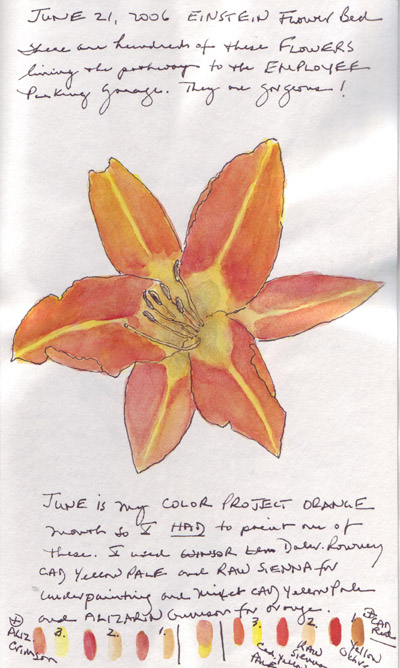 I didn't have many orange items to paint - and will soon be leaving for London - so I'm uploading a few of the completed sketches/paintings before the month is over. My warm and cool reds and yellows produced oranges that were very similar. The colors in my Daler-Rowney travel set, which were used for the lily, produced much more varied and interesting colors. This ends 6 months of using my current palette - one cool and one warm red, yellow, and blue - which I used for an entire month of painting each primary and secondary color. When I see my 18 month old grandaughter in London, I may be inspired to work with pinks! Until then, I'm done. The scans were more difficult than usual today - maybe because the paper was more buckled.
I'm still doing a minimum of one page per day in my sketchbook because I'm determined to improve my drawing and painting skills in 2006. I still feel most free working in my inexpensive spiral Aquabee Globetrotter sketchbook, so I'm not making much progress moving to the Moleskine or Cachet watercolor journals that are waiting on the shelf. There are several threads on the forums at Wet Canvas about sketchbooks and I'm comforted to know that many others share my "Fear before action" (see my EDM challenge #70 entry). I found some of the proposed solutions hilarious as those who have no trouble using "special journals" try to coax those who do.