EDM Callenge #72: I went to the Galapagos...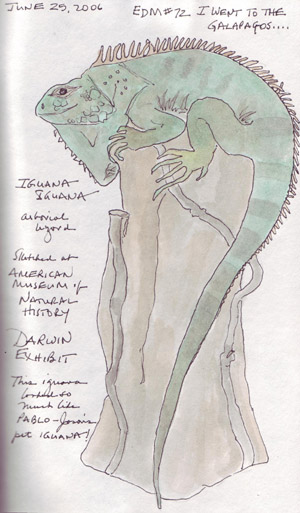 This week's EDM Challenge is to "go someplace different and draw what you see." It was a very wet weekend in New York City and my husband and I spent much of both days seeing current exhibits at the Museum of Modern Art (DADA art) and the American Museum of Natural History (Darwin).
My son Jason had a pet iguana for many years and our family got attached to Pablo (as long as it was living in my son's apartment). When I saw the iguana from the Galapagos in the Darwin exhibit, I decided that this was as "different" as I was going to get - and it was a good time to do more museum sketching. I wasn't sure about the rules at AMNH, so I waited to paint it at home.