Journal Sketchbook Entry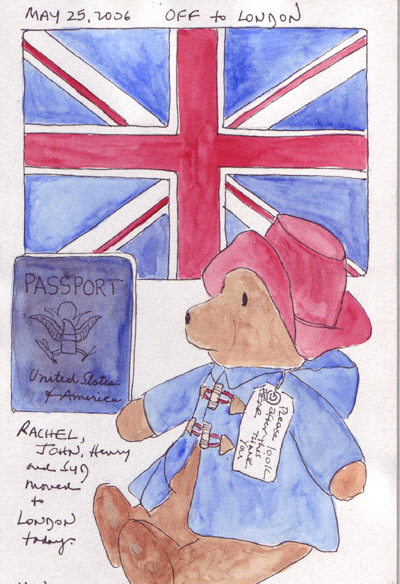 I'm still completing one sketch per day (usually pen with watercolor wash) in 2006. This week the sketches all were inspired by my two oldest grandchildren (ages 2 1/2 and 16 months) as they prepared to move to London for at least one year. Last night I did this sketch as they were boarding their overnight flight, and at 5AM I got up to check for their email that they "landed and were leaving the airport" to go to their new home.
October in London is a month-long celebration of drawing at multiple venues and I will definitely be there to enjoy it!