EDM Challenge 68: Computers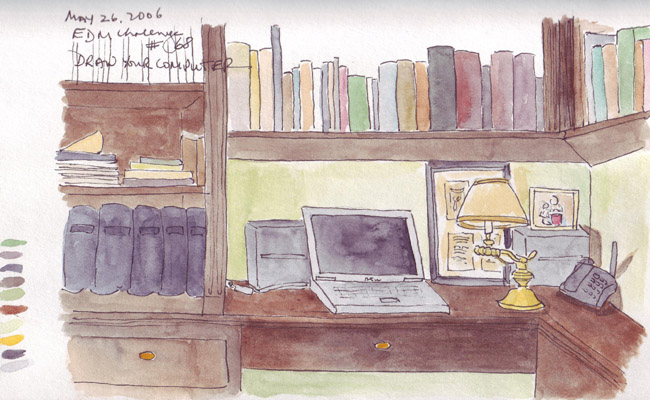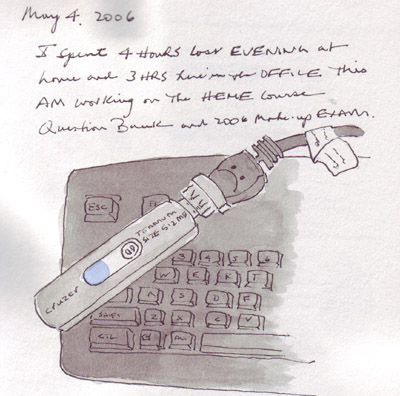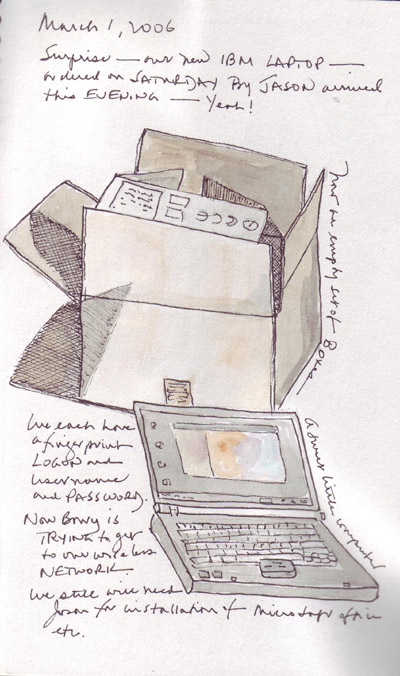 I have sketched several computers in the last few months, so I added two of the old images to the new sketch that I did for the EDM challenge. All of the images can be enlarged further by clicking on them.
Computer 1: I use this old laptop on the desk because my husband and I spend alot of time in the library and I have the most extensive collection of bookmarks on this list of favorites. It has never been used on battery and rarely removed from the library.
Computer 2: I spent many hours preparing a course exam, both at home and in my office - carrying the textfiles between sites with my trusty flash drive. This sketch of the keyboard and flash drive was done during lunch.
Computer 3: We just got a new laptop which is much better prepared for travel to London and back. A camera has been added so hopefully we will be able to communicate with our family and actually see the children daily! My husband was unpacking it when I did this sketch.