Fish: The Power of Paint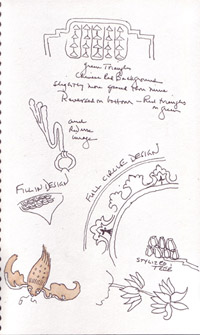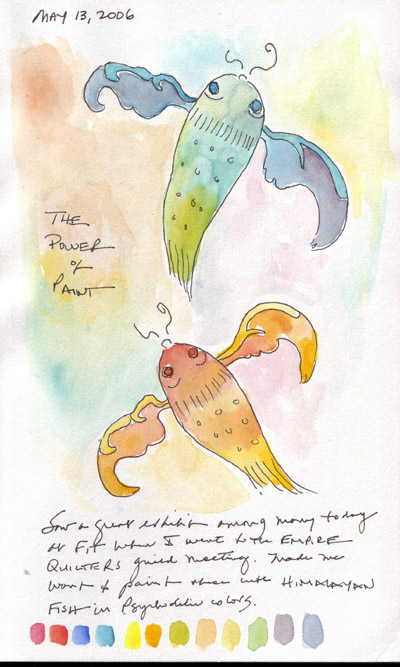 Danny Gregory organized a sketchcrawl at the Rubin Museum of Art in February 2006 and I have several journal pages with some design elements that I sketched from the paintings. I have one drawing of a beautiful stylized fish - that was my favorite image. For some reason the scan looks fuzzy after I changed the size!
Last Saturday I saw a very small exhibit at FIT (The Fashion Institute of Technology) in New York City which was entitled The Power of Paint. I loved the transformation of all of the images and objects in the exhibit by adding color and wanted to use brighter colors on my fish to remember the transformation that is possible.