Color Project Purple - continued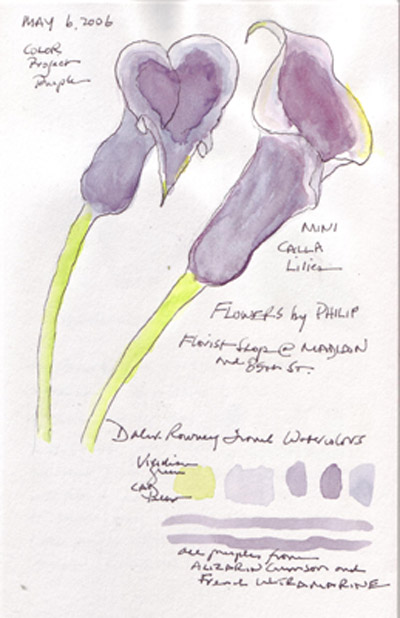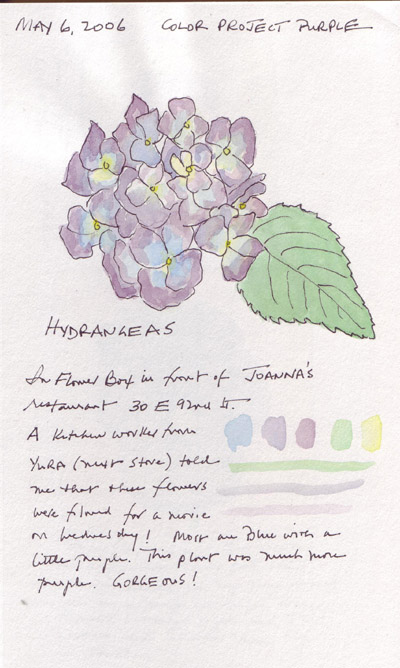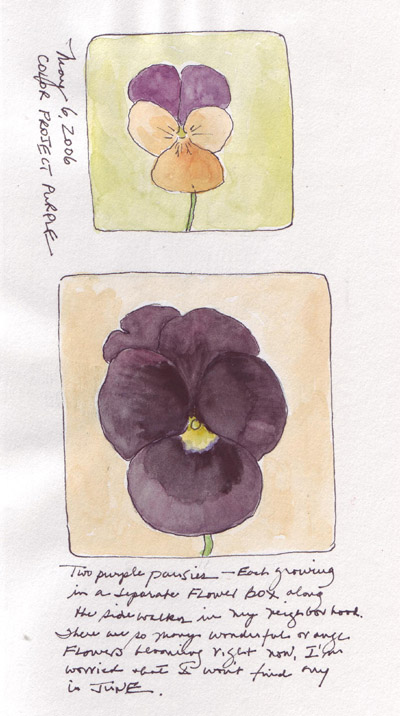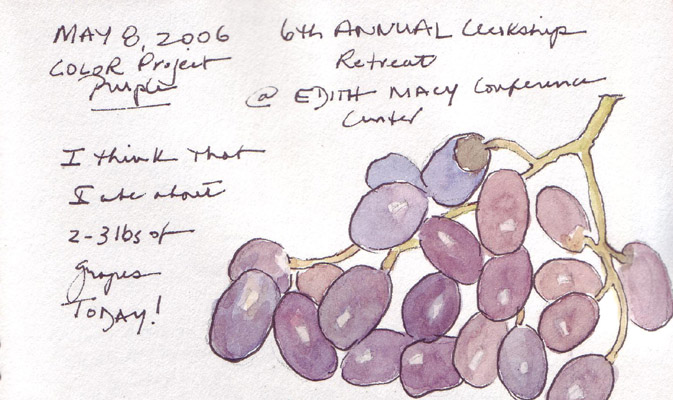 I continue to work on purple this month and have several more paintings done. Click on the image to enlarge the scan.
It is definitely harder to mix secondary colors than to just match primary colors to objects sketched. I loved sketching and painting the hydrangea that was growing in a windowbox in front of a neighborhood restaurant. Most of the people arriving for brunch ignored me completely, but one man just said "nice painting" over his shoulder as he passed me and entered the restaurant. This was great for my confidence of sketching AND painting in public. Information on the cool and warm blues and reds that I used are in the first purple entry for the month.