Covid Concern?
The Omicron BA.2 variant has now spread across the country and cases are increasing, especially in the Northeast. No one knows whether the case counts are artificially low because of the number of Covid home tests used, and not reported. Hospitalizations are also relatively low in the Northeast, and there should be some change in those numbers by now. Immunity may be up, due to vaccines and the earlier BA.1 Omicron surge that probably infected 45% of the US during the winter.
Just when the BA.2 variant was spreading in the US, the society was opening up. Masks were no longer required in many places, and vaccine mandates were changing. It is hard for people, who really want this pandemic to be over, to determine what risk level for infection they are comfortable with. Vaccines continue to prevent severe disease and death, but infection can still occur. However even mild infections can be associated with long Covid, and based on recent studies cardiovascular disease, brain alterations on scans, and the development of diabetes. All of these complications are being seen in Covid infected patients as long as a year after infection. See Below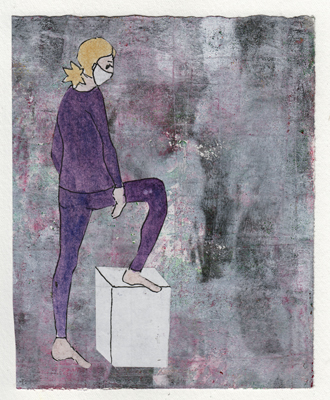 Most of the country has low community levels of infection today. US Covid cases are averaging 31,000 cases per day as of this past weekend - an increase of about 3% over the last few weeks. The infection rates in NYC and DC are among the highest, but they are still incredibly low when compared to the first omicron surge. As BA.2 spreads, the cases in NY state increased slowly from <10/100,000 population to 25/100,000 this week. In contrast, the number of cases in NY state when Omicron BA.1 was increasing went up by at least 25/100,000 per day - peaking at 383cases/100,000 on 1/8/22. The BA.2 variant is more transmissible, but the statistics aren't showing that yet. Based on these statistics everyone is going to have to determine their own level of risk when we can't accurately predict the future or even the next month!