Covid Vaccine News for the Youngest Children
This week Moderna announced vaccine data for children >6 months to <6 years. As childrens' vaccines are tested they use a process known as immunobridging, in which they move from adults (18 years) backward in age groups. Each age group is then vaccinated with a smaller dose of the vaccine and results are compared with those obtained by the next older group. The main criteria by which the new dose is judged are immunity and safety. The immune response is assessed by measuring neutralizing antibodies against the virus in the lab and vaccine efficacy by the number of cases of infection in the placebo group versus the vaccinated group. These two immune markers for the new dose are then compared to the data from the age group above theirs.
Children in the phase 2/3 clinical trial received two 25ug doses 28 days apart. Adults receive two doses of 100ug 28 days apart. There were 2500 children in the >6mo-2yrs and 4200 in the 2yr to <6mos group. Data from their group of children 6 yrs to 11 yrs old have been presented and approved in Europe, Canada, Australia and will be submitted here. The clinical trial met the end point with "robust titers of neutralizing antibodies" and was well tolerated. The reactogenic symptoms were mild to moderate, and fevers of >38 degrees C were only 17% and 14.6 %. and mostly following the second dose. There were no cases of myocarditis or pericarditis and no deaths. See Below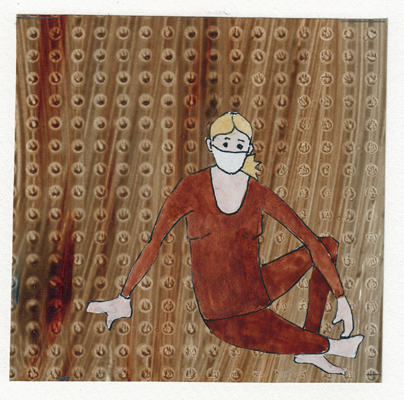 The vaccine efficacy of the vaccinated children was statistically significant compared to the placebo group, but was lower than expected (43.7% in the 2-<6yr group and 37.5% in the >6mos-2yr group). The Covid cases that were seen were mild and there were no severe cases. hospitalizations, or deaths. The trial was carried out when the Omicron variant was circulating, and the vaccine efficacy was similar to that seen in adults during the Omicron surge. All trial subjects will be followed carefully for 12 months.