Upgrade Your Masks For Omicron
Help Upgrading Your Masks: Written by my Peds Oncologist Son Jason
These days, the most common questions I'm getting are about masks, so let's dig in! As you've now heard from me and others, if you've been relying on cloth masks, it's time to up your game; omicron demands a more robust defense. Your options are N95s, KN95s, and KF94s; let's break down the differences, but my short version is to get yourself a batch of well-fitting KN95s or KF94s.
• N95s are regulated by the CDC. There are *no* N95s with ear loops; the standard mandates head straps to ensure the fit of the masks, so most people find these more restrictive and harder to wear. Usually, these are the most expensive.
• KN95 are regulated by China. They can have ear loops, making them more comfortable but also meaning you have to pay a bit more attention to the fit. They're generally less expensive than N95s; there are a LOT of counterfeit ones on the market.
• KF94 are regulated by South Korea. They generally have ear loops, and have a slightly different shape that some people like more. They're also less expensive than N95s.
See Below for Jason's recommended sources of these masks: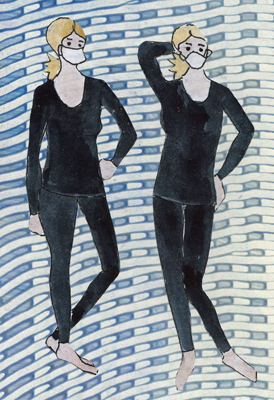 I love Vida for both KN95 and KF94 masks; they have them for both adults and kids, you can choose a variety of quantities, and I've been impressed with their delivery speed. Project N95 is also a great resource for finding authentic masks. And finally, I'd avoid Amazon like the plague for masks — everything I read is that Amazon is doing a *terrible* job policing counterfeits.