Will Full FDA Approval Lead to More Vaccinations?
As my son Jason wrote on Instagram on Monday "I've said here many times that these vaccines are the most studied medical interventions in human history, building on over 20 years of brilliant research to deliver a miracle in one of humanity's greatest moments of need. The FDA's full approval now validates the safety and effectiveness of Pfizer's shot, and a Moderna approval is likely only a few weeks away." Now we can only hope that those who didn't take the vaccine because they wanted full FDA approval will get vaccinated so our country can control this pandemic. As the virologists say, the virus will not stop spreading until there are no more susceptible people. The vaccine was fully approved for two doses 3 weeks apart for people aged 16 and older.
Almost 100 million people in the US, ages 12-95+, have received the Pfizer vaccine and efficacy and safety was proven over and over. But the FDA's new full approval for people age 16 and older was based on tens of thousands of data pages on the 44,000 volunteers in the Phase 3 Clinical Trial. These trial subjects will still all be followed for a full 24 months from enrollment, so we should continue to see more scientific data until the trial ends. Vaccine efficacy which was 95% when the EUA was granted has dropped slightly to 91% and there were no new safety concerns. Were any of the new cases due to the delta variant? I couldn't find that info. Children age 12-15 are now being vaccinated under the emergency approval until the FDA-CDC complete their review of the data in these adolescents.
See Below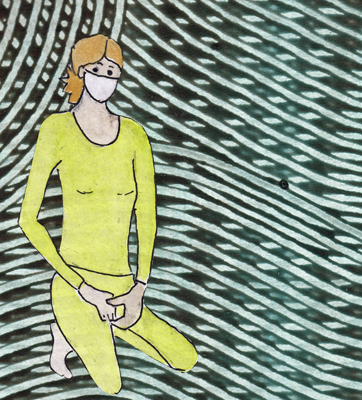 The Pfizer vaccine was approved for an EUA (Emergency Use Authorization) in December 2020 and has been granted a BLA (Biologic License Application) this week. There are some new changes, for example the vaccine now has a name that no one will remember, it can be advertised and sold, and physicians may be able to use it "off-label" which means some variation from the current schedule of 2 doses 3 weeks apart. Importantly it is still free for all of us in the US. It is important to remember that this dosing was determined in a carefully monitored study. Consumers should beware of use in a new regimen without equally good scientific information proving vaccine efficacy and safety. Children <12 years old should not receive the current dose, off-label, because the trial to establish the correct, SAFE dose has not yet been determined.
Now that the vaccine has full approval by the FDA many institutions, companies and organizations have mandated vaccination for employment - including the active-duty Military, and many schools, universities, and hospitals. 85 million Americans are still unvaccinated and mandates like these will make it safer for all of us. New cases are up to 150,000 per day in this surge and it is nearly impossible to calculate your risk of infection, especially in states without mandates for vaccinations and masks. Come on people - it will take everyone to be vaccinated to change the course of this pandemic and get us back to our previous lives.