The Delta Variant is Chasing the Unvaccinated
The Delta variant is now accounting for 69% of cases in NYC, from 44% the previous week. Daily cases are definitely increasing in all 50 states, with the greatest increase in the counties and states with the lowest vaccination rates. In NYC 98% of hospitalizations and deaths between Jan 1 and June 15th were in people who were not fully vaccinated. Nationwide more than 97 % of hospitalizations and 99% of the deaths are now in unvaccinated people. Our good news: the NYC Health Dept said that over 64% of NYC adults are fully vaccinated and seem to be well protected against the delta variant.
The Kaiser Family Foundation is conducting vaccination polls, since Jan. 2021, and 23% of American adults said they weren't going to be vaccinated and 25% said they would "wait and see." As of June, approximately 25% of the first group and 50% of the second group are now vaccinated. When asked what helped them change their minds, these were the 3 basic reasons:
1. Seeing that millions of Americans have been safely vaccinated.
2. Being told to get vaccinated by doctors, friends, and relatives.
3. Not being vaccinated will prevent them from doing more and more things. See Below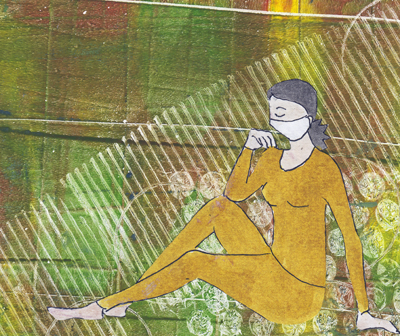 States and counties have tried everything to get more people vaccinated - including free college tuition in state schools (NY), a lottery for one million dollars (Ohio), a free beer, baseball tickets etc etc. If we don't increase the vaccination rate country wide, the number of hospitalizations and deaths in the unvaccinated group will surge.
Kate Cohen, in an Opinion piece in the Washington Post today, suggested that every newspaper, TV News, bulletin boards, billboards, etc should publish and update two numbers DAILY: number of deaths in the vaccinated group next to the number of deaths in unvaccinated people. I think this is brilliant. It could even be in a neon sign in Times Square.