Wonderful Pfizer and Moderna Vaccine Data
There was a CDC Vaccination Study Published in the Morbidity and Mortality Weekly Report from April 2 - and the results are very encouraging. Health Care Workers, 1st responders, and other essential/frontline workers (N=3950 subjects) were randomized between Moderna/Pfizer vaccinations and placebo. Eight locations in 6 states participated in the Heroes-Recover study from Dec. 14, 2020 to Mar. 13, 2021 (AZ, FL, MN, OR, TX, and UT). The subject ages included 72% 18-49 years and 28% >50.
All of the subjects were Covid-19 PCR test negative prior to their vaccinations and then a nasal swab Covid-19 PCR test was repeated weekly for 13 weeks and if they developed symptoms during that time. The symptoms surveyed include fever, chills, cough, shortness of breath, sore throat, diarrhea, myalgias, and/or loss of taste or smell. The Phase 3 Clinical Trials for both vaccines studied volunteers when they developed symptoms and this study provides data for the protection against asymptomatic and symptomatic subjects. Thirty-one percent had at least 1 comorbidity. See Below for Results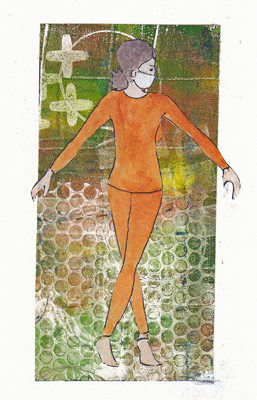 The Good News: Subjects who were >2 weeks following their 2nd dose (N=2470 subjects) had 90% efficacy preventing symptomatic and asymptomatic Covid-19 compared to placebo. For those that were >2 weeks after just a single dose (N=477 subjects) had an efficacy of 80%.