STOP. Stay Home ? Stay Healthy?
New York City residents went through a surge in March and April, when community spread from Europe was undetected because only symptomatic people who had traveled to China could be tested. There weren't enough PPE and hospital workers had to reuse masks and gowns, if they could even get them. Refrigerated trucks were a permanent mortuary downtown and auxiliary places were set up to receive patients because the hospitals and ICUs were full. On March 20th a stay at home order was given for everyone except essential workers, and over the next weeks the infection rate dropped. Huge testing programs were developed and initiated by the state and the daily % positive cases fell to below 1% for months and deaths to less than 20 most days. Greater than 90% of people I passed on my daily early morning walk were wearing masks, and socially distancing. Reopening was done by phases and the %positive virus cases remained low and steady. Read Below.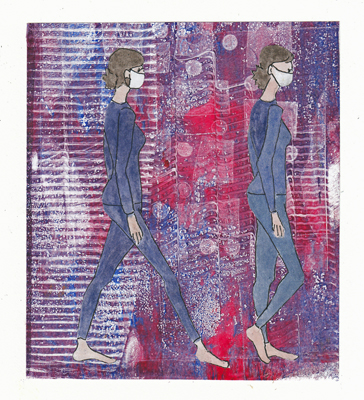 A dashboard was established on the NY State website to follow the % positive virus tests and the number of deaths - by region, and even by zip code. After such wonderful control of the infection last Spring and Summer, NY's cases and deaths are increasing very slowly. Yesterday there were 11 hot spots in the state, and they are coded (red , orange, yellow from red =HOT) based on the infection rate and the restrictions that are imposed. Only 4 of them are now orange after restrictions were imposed, and the rest have returned to yellow. On Thursday, 203,721 virus tests were done and the state, excluding the hot spots, had 2.3% positive tests and the hot spots had 4.6% positive cases. The yellow zone still has some restriction, but of group size and shutdowns. Last night new restrictions were established for the whole state - bars, restaurants, and gyms must close by 10PM and gatherings need to be limited to 10 or less people. Public health measures really work as was demonstrated in Mar-May and I don't think any of us want to live through another surge. Hopefully we New Yorkers will all continue to follow the state guidelines. Banish pandemic fatigue! 44% of people my age were dying during the worst weeks last Spring.