CAUTION! WORRIED!
New York Times Aug 2: "Scientists Worry About Political Influence Over Coronavirus Vaccine Project" A horrifying article! "Emergency Use Authorization" to make vaccine available in October, before the Phase 3 vaccine trial is complete, and that is required for FDA approval. Continue reading....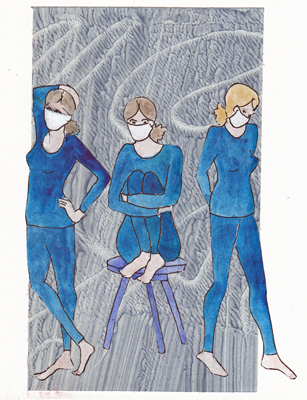 This is long, but really important. I am writing as a retired MD, who has experience with Clinical Trials for cancer treatment. It is dangerous to make assumptions on Trial conclusions from incomplete data.
There is great fear that there will be political pressure to release the front runner vaccines in October with an emergency use authorization (EUA). I watched 6 hours of hearings by the House Energy and Commerce Subcommittee several weeks ago, and the 5 Vaccine Company representatives were asked over and over how they were going to insure the vaccines will be safe. I watched an hour long interview of Dr. Stephen Hahn, by Dr. Howard Bauchner, last week. Hahn is the FDA Commissioner and Bauchner is the editor of JAMA. The Vaccine companies said that the Phase 3 Trials would not be rushed and safety compromised. Dr.Hahn said that panels of vaccine scientists just worked on a set of standards that must be met in order to approve a vaccine - and this was done so any decision will be made based "only on the scientific data."
There was a very long article in the New York Times Aug 2nd, that was picked up by other news sites. They say there is a lot of political pressure to get a vaccine approved in October. It says that if the FDA won't give "Emergency Use Authorization," the secretary of HHS in the White House can overrule his decision. I recommend caution for the following reasons- and I usually take vaccines without worry.
1. The two major US vaccines, Moderna-NIAID and Pfizer BioNtech, each began their phase 3 trials the last week in July. Moderna just published results of their Phase 1 Trial in NEJM (peer reviewed). There were only 45 subjects vaccinated, evaluated, and reported. They have not yet released their Phase 2 data. I can't find any data from Pfizer as of today. I assume they have completed Phase 1 and Phase 2 trials, although volunteers are usually followed for 1-2 years for late side effects.
2. Moderna and Pfizer are part of Operation Warp Speed, and committed to test 30,000 volunteers in a Phase 3 trial. Half of the volunteers will be vaccinated and half will get a placebo injection. But no one will know who received which injection. Volunteer enrollment just began( July 23 and 27).
3. Each volunteer will get two doses, days 1 and 29 (Moderna) and days 1 and 21 Pfizer, so if they are enrolling volunteers beginning in August, the last volunteers enrolled will be getting their vaccinations in late August, September or even later. By October those patients may not be followed long enough to adequately assess safety and efficacy!
4. The FDA will require that each vaccine will have a minimum of 50% efficacy (preferably >70%) in preventing Covid-19in the vaccinated group and acceptable adverse effects. Many tests to rate the immune response need to be done in specialized research labs and will take time. These are blinded studies, and there are oversight committees set up who could stop the study if adverse effects are serious.
5. If an EUA were granted due to political pressure, I wouldn't get that vaccine until the patients were all enrolled, followed for awhile, and preliminary results analyzed. I want the vaccinated subjects to have at least 50% protection from Covid-19 when compared to the placebo group - AND side effects to be limited to injection site pain and flu-like symptoms.
I'd also want to see careful review by other scientists. The mumps vaccine set the speed record for vaccine development - 4 years. New technology made rapid vaccine development possible - both of these vaccines are made from the coronavirus spike protein genetic sequence and our cells make a spike protein which stimulates our immune system. Older vaccines were made with inactive viruses or proteins of the virus.