Can We Contain the Coronavirus?
Make America Great Again (MAGA) Red Hats were seen all over Trump Rallies in Tulsa and Phoenix. He is a president who doesn't believe in science, and he has been a horrific President as a leader during the worst pandemic since 1918. If you listen to dozens and dozens of epidemiologists and public health scientists, we need to control the coronavirus and "Stay at Home" until you can limit the number of new cases and hospitalizations. Then, and only then, should there be a carefully planned reopening - occurring in phases and monitored by "testing - isolating - tracing contacts".
Our population should wear masks, wash their hands frequently, and socially distance, perhaps even until a vaccine is available.
The above two rallies were held in cities with increasing Covid-19 case numbers, and there was no social distancing or masks required. Because our anti-science President, who never understood the basis of containment and refused to wear a mask, these cities might have a significant increase in new cases and deaths in the next 2-3 weeks. He is directly responsible for the increased number of deaths. This will not "Make America Great Again."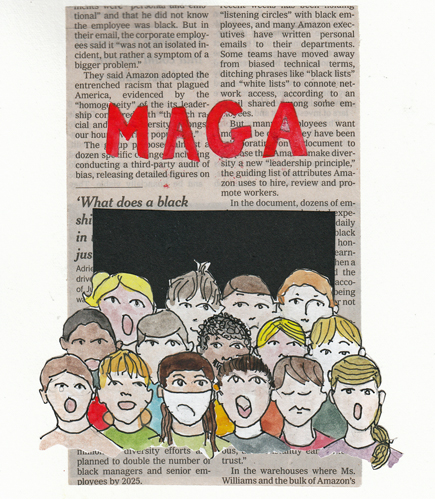 New York State was the epicenter for Covid-19 in the US, and there were more than 11,000 new cases per day at the peak. Now, under the guidance of Gov. Cuomo and a population that was willing to work together to "flatten the curve" daily testing of more than 50,000 people/day shows that only slightly more than 1% of the population has Covid-19. And a phased reopening will depend on keeping that percentage and the number of hospitalizations steady.