It is Almost Christmas!
Christmas cards are sent, ornaments for our 8 grandchildren are finished, Minky blankets, pillowcases, and pillow shams are sewn as requested by 4 of them, and I finally had time very early this morning to draw and paint in my sketchbook. This reindeer came from a drawing I saved from Karen Blados' Blog several years ago and I just wanted it in my sketchbook for our 2019 Christmas. The background was painted with gold gouache to make my reindeer more festive.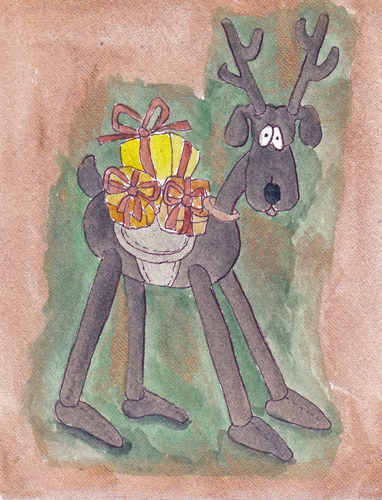 These are 8 of the 11 cats I made and are for our grandchildren. Our oldest grandchild already has 16 to take with him when he has his first Christmas tree.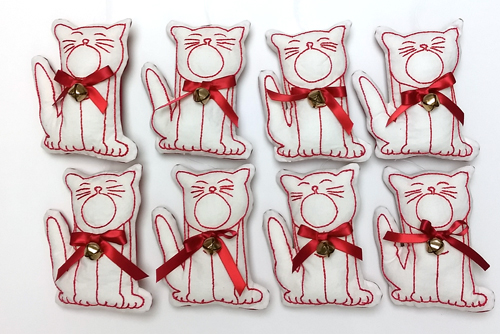 I want to draw and paint at least one Santa before Christmas Eve, but I also want to make Christmas ornaments for our adult children. They have ornaments made by me since 1976 for their trees.
Happy Holidays! And a Happy, Healthy New Year.