Off to Paris and My Sketchbook is Ready
We will be leaving for Paris for a short vacation, and for many years I included "Mickey" on one of the first few pages in my travel sketchbooks to Europe. He is a character in Maurice Sendak's book In The Night Kitchen, and during the night he creates a bread dough airplane in his dream/imagination.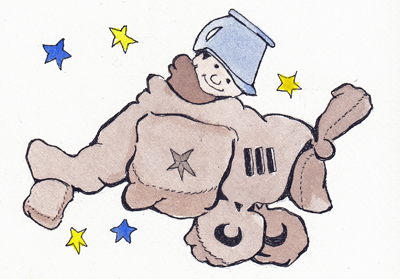 When we go to Paris I also include a painting of the Eiffel Tower, on the page with all of my contact information in case my sketchbook is misplaced. Years ago I searched the internet for images since my photos were not sufficient to draw it, and I found a tutorial. This is complicated enough for me!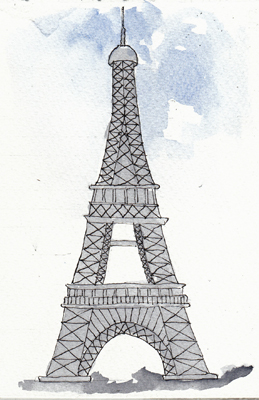 http://www.paperandthreads.com/2019/07/_we_are_going_to.php
This is my blog entry for the Paris sketchbook which I recycled/made from a Paris book - with 140 lb watercolor paper.