Wednesday is Art Day July 3, 2019
In addition to drawing a few of the flowers blooming in Wagner Park (Battery Park City) before Figure Al Fresco, a friend and I went for a ride on the Sea Glass Carousel which is close to the Staten Island Ferry. It is magical, even for adults.
Flowers in Bloom in Wagner Park: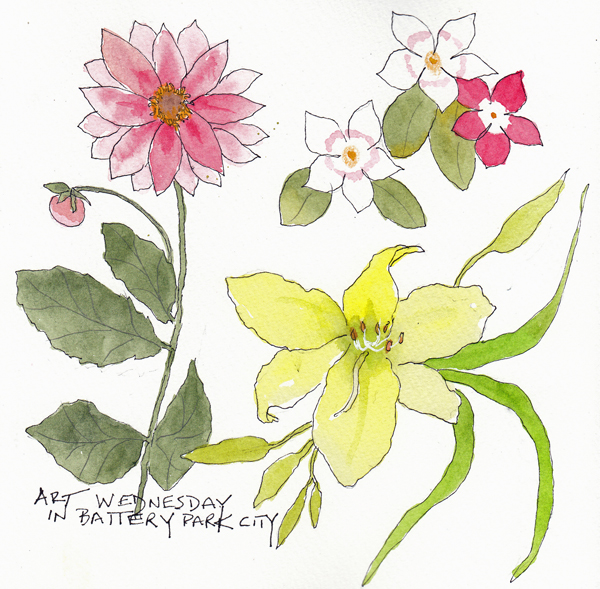 Seaglass Carousel: Where you ride inside gorgeous large fiberglass fish. The fish swim in multiple directions in addition to up and down. Search online for one of the videos to see this remarkable addition to Battery Park.