Figure al Fresco in Battery Park City: 7.24.19
Yesterday was a gorgeous day near New York Harbor. We had a cool breeze while sketching the model and the rest of Manhattan was really hot.
We did 10 one minute sketches to warm up, and I actually liked one of them more than usual.
The warm up sketches were done on newsprint with an 8B graphite pencil. The rest were done with a General brand Sketch and Wash pencil (soluble graphite) and then finished with a Niji water brush.
These are the 5 and 10 minute sketches.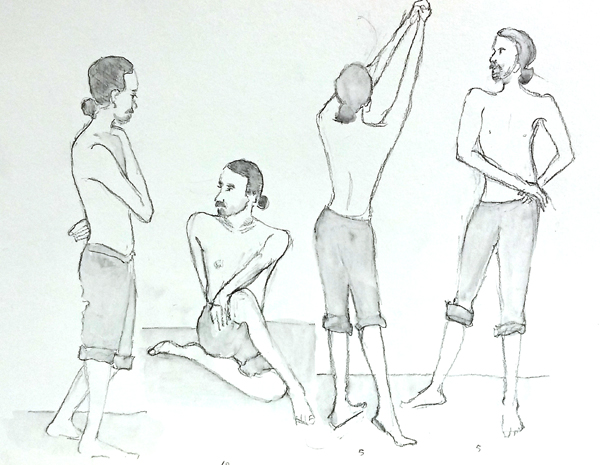 ,
These are the 20 min poses: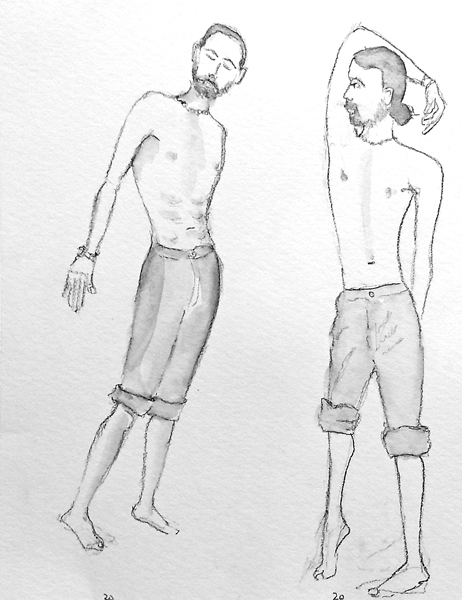 The flowers in Wagner Park were amazing this week - probably because of the amount of rain we've had. I'll post them after I finish the painting.