Museum Visits With My Grand Daughter Annabelle
My grand daughter Annabelle was here for a one week vacation, and in addition to other activities we saw the Maurice Sendak exhibit at The Morgan Library and Museum and the T.Rex exhibit at AMNH. We sketched some of my favorite paintings by Sendak and the large T.Rex model at Natural History. These are mine.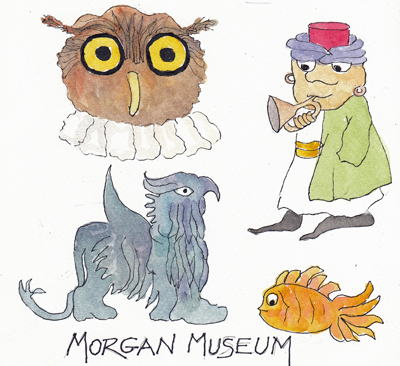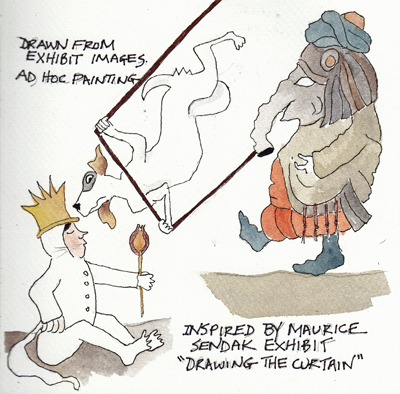 The T.Rex exhibit is a special exhibition at AMNH. It was very interesting and informative - and was one of the activities Annabelle had at the top of her list. But if you are not a member, it is expensive paying both admission and the exhibit fee - even with a senior and child <12. We were only going to see T.Rex, not spend the day in the museum.