Pregnant Models, Quilt Journal Pages, and Stamps
Figuary is over for 2019, and I really enjoyed Kenzo's short instructional videos and drawing Larry Withers Models. I sketched a pregnant model many years ago, and was delighted that Croquis Café had one on Day 3. In 2010 I enjoyed converting the images into Quilt Journal Pages (8.5 X 11") using dyed fabric and several methods to transfer the images.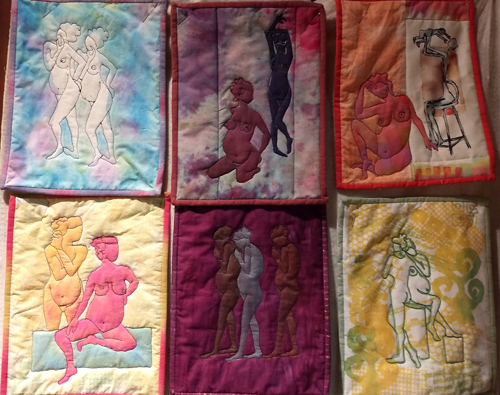 The model at Croquis Café on Day 3 of Figuary (Feb 3, 2019) was excellent. These are most of the sketches that I did of her.
Pregnant Model (I, 2, and 5 minute poses - some finished on PAUSE)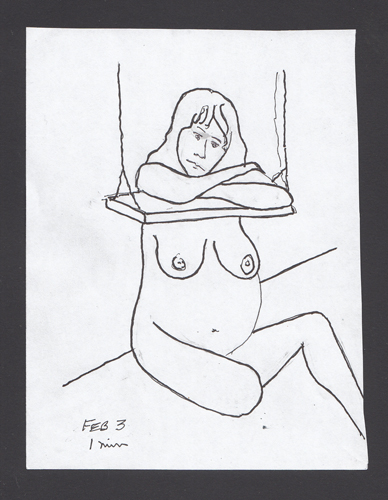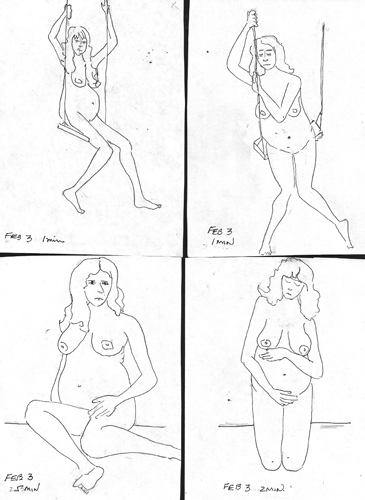 In 2010, I even took some of my drawings and made stamps - and here is a small folded book of stamped images, and the envelope that I made for the book.
Stamps and Small Folded Book with Envelope