Experimental Screen Printing 2nd Project
We made two photo emulsion screens for our second project, and then printed both, with different color inks, on the same fabric.
Design for Screen 1: black cutouts mounted on vellum with clear tape.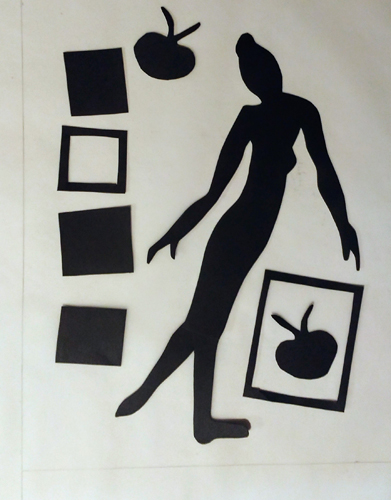 Design for screen 2: Various objects, either black or painted black with acrylic paint and a brayer, mounted on acetate with clear tape..
I don't understand the photo emulsion liquid or the huge camera we used to create our screens, but the only open mesh on the screen was where the black objects were placed.
Fabric Print 1 on white fabric: This was the first print - using pale pink, then medium pink, then purple ink.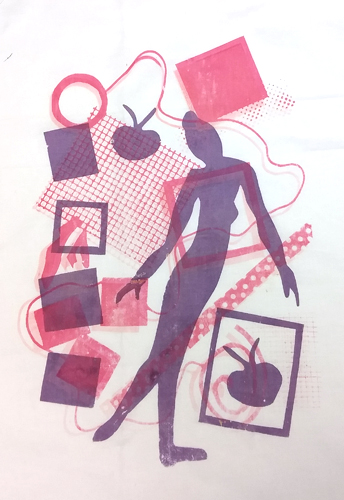 Fabric Print 2 on white fabric: This was the second print, using pale yellow, darker yellow (off set), and two shades of green ink.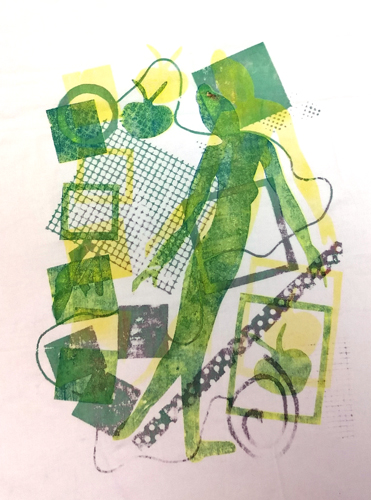 I'm learning lots, and have no idea what I will ever do with the fabric prints, but that is OK. A stimulated mind at my age is wonderful!