Bookbinding and a New Watercolor Sketchbook
Once each month I meet with a friend to teach her bookbinding. She makes wonderful books and I have a new one for myself at the end of the day. This month we made a cased in-book with 140 lb Fabriano Artistico soft press paper - 6 signatures with two folios each. The cover for my book was made with fabric fused to 45gm mulberry paper. It is a monoprint that I made with thickened Procion MX dyes.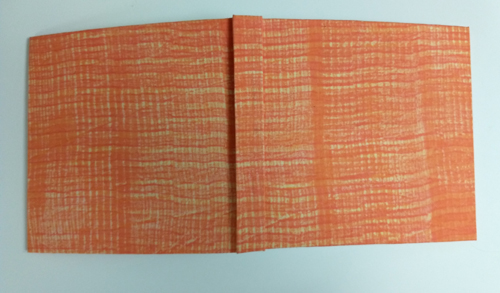 We made the end papers with Canson MiTientes paper - which is readily available in many colors.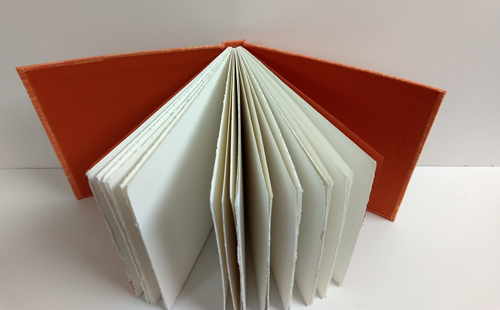 Ten years ago I couldn't find sketchbooks with good watercolor paper and began this journey. Now, although Moleskine and Stillman and Birn sell watercolor sketchbooks, I still love making these and have a wonderful shelf full of many color sketchbooks.