Christmas Eve With Our Family
All of our family were here for dinner Christmas Eve. and each time our grandchildren are all together we try to get one reasonable photo. This year we didn't have our usual beach weekend because the USOpen crowds made the trip difficult to impossible. So this was important to me. They are squirmy, they like to make crazy faces, and they easily lose focus. William, who just turned 7 one week before, sometimes decides he doesn't want to be in the group picture and I'm adding his photo from the Hippo Park Playground the following Day. I have lots of other photos of him from their visit, it is just the group antics that he chose to miss!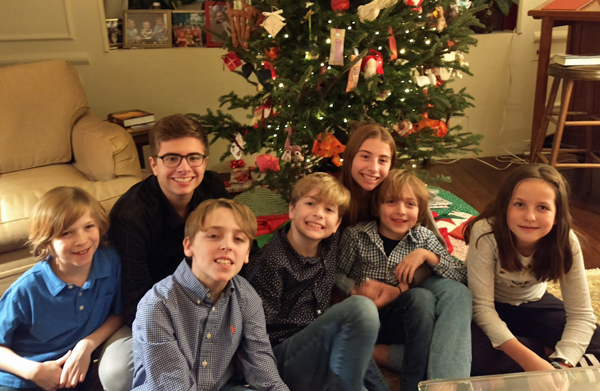 William and the Hippo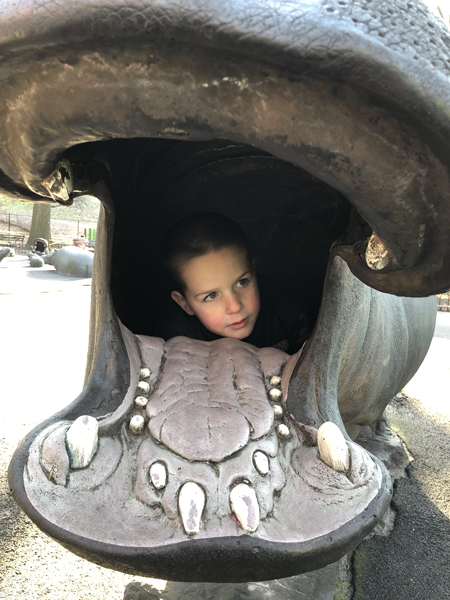 Wishing everyone a Happy and Healthy 2019. Last year was challenging for me with my Colles Wrist Fracture of my dominant hand. We are getting older and now I know what it is like to have a broken bone. My new mantra as I walk around NYC is "SLOW DOWN."