Visit to London: Part 3
We rented a wonderful apartment in South Kensington, a charming section of London. This is the door of the house, one in a row of identical houses, most probably containing multiple apartments.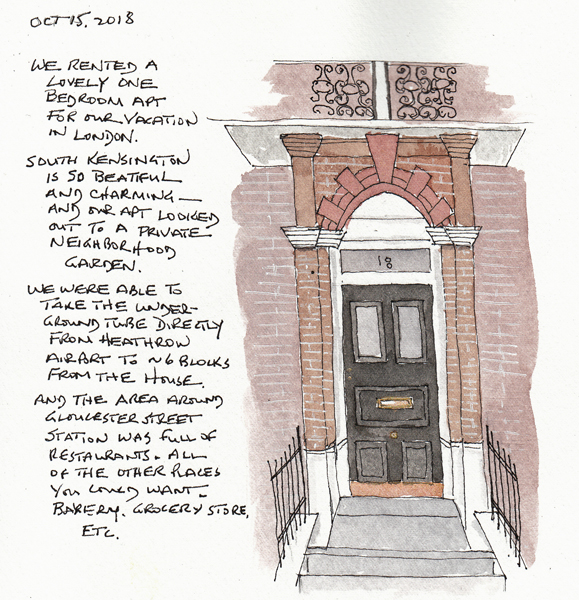 It was a beautiful day when we went across the Thames to see the Royal Watercolor Society Exhibit at Bankside Gallery. I loved taking a few minutes to draw/paint the roof of St. Paul's Cathedral. We then walked back across the Millenium Bridge.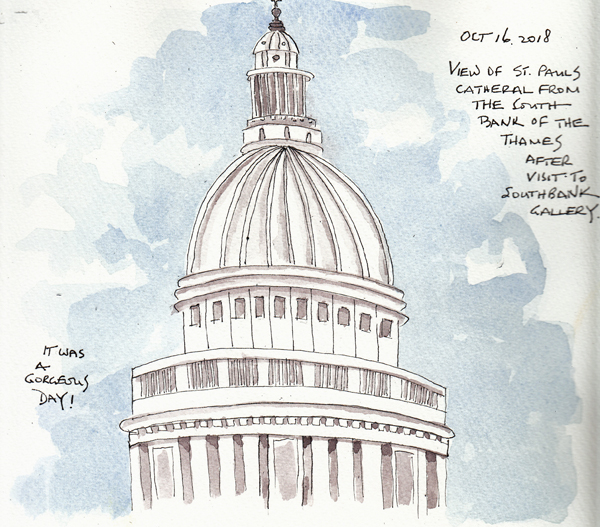 Gloucester Station was our local Tube Station and it was wonderful because the Circle, District, and Piccadilly lines all stopped there. That meant that we could take the Underground from Heathrow Airport directly to our neighborhood. There were many restaurants, coffee shops, food stores, and bakeries right around the station - a great convenience.