Delacroix Tanner Drawing Painted
Home from Quilt Festival - tired, but happy - and I'm posting a drawing inspired by my visit to the Delacroix exhibit several weeks ago.
I sketched Delacroix's Tanner with graphite pencil when I was at the Metropolitan Museum of Art several weeks ago. His Morocco watercolors are among my favorites, and I finally painted it using the colors he used for the clothing and the background. Below is the first drawing and the painted version.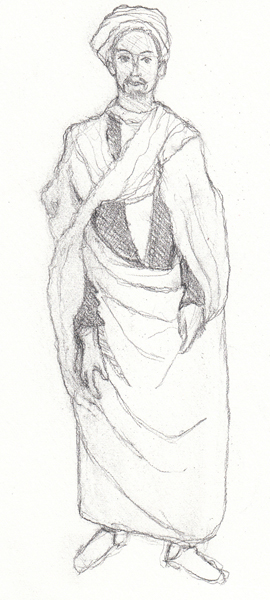 Delacroix Tanner painted.