International Quilt Festival in Texas
I am going to the International Quilt Festival in Houston Texas this weekend for 5 days. This is my 33rd annual Festival - and it has grown from several large spaces at the Shamrock Hilton Hotel, when I first attended, to the Convention Center in Houston, occupying 3 floors in this HUGE space. There are hundreds of Vendors, Quilt, Doll, Clothing exhibits, and lots of classes and lectures - to name just a few activities. They report 50-60,000 visitors each year from most parts of the world.
This is where I take classes and keep my textile passion alive. For many years my classes were devoted to "surface design" which means taking white fabric and converting it into colored decorated fabric using a variety of techniques.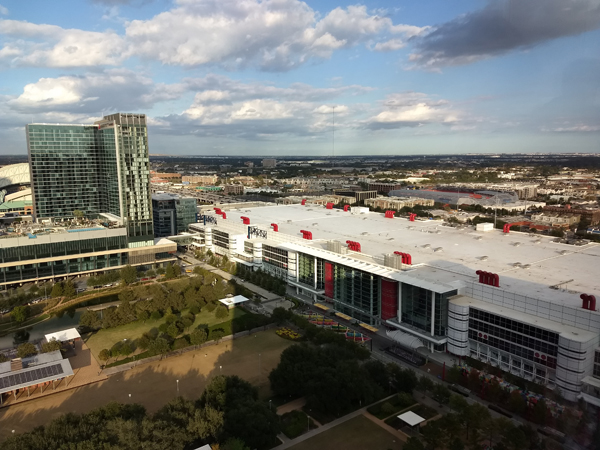 I use my hand-dyed fabric for many projects, and even make book cloth with it for my handmade watercolor sketchbooks. I just finished making this book and a matching pen pocket which I now use with every sketchbook when I'm sketching out of my apartment..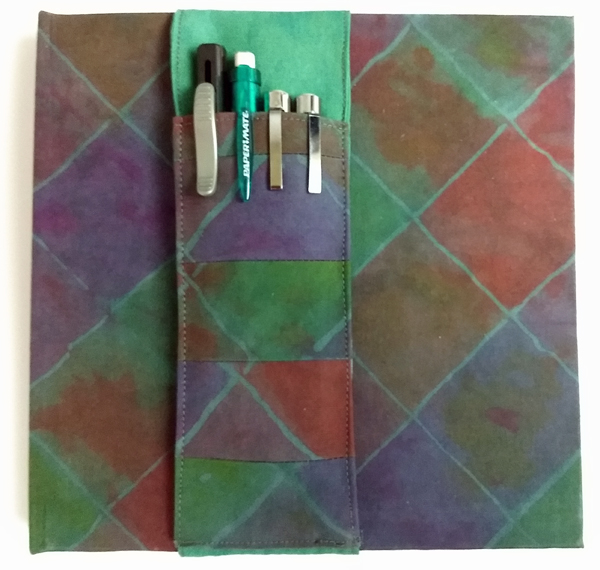 These are the end papers and the back side of the pen pocket.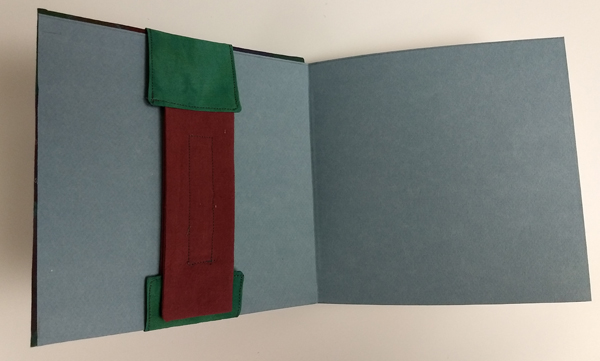 Here are Sketchbooks numbered 29-50, and the new one is #62. I need to do another shelf photo. I enjoy using these colorful sketchbooks, all with 140 lb watercolor paper that I love.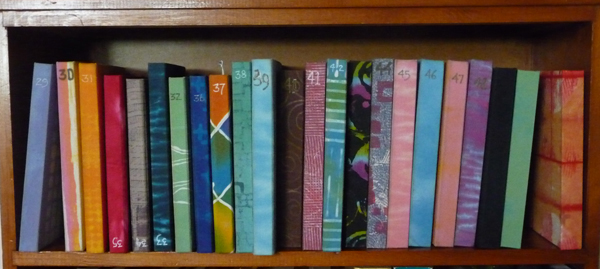 I'll be back blogging next Friday, unless I can figure out how to do it easily from my phone. I'd love to show you the art quilts that can compete with the best of the art we see on paper and canvas.