Visit to London: Part 2
I'm slowly finishing more of the sketchbook pages in my London Sketchbook All of the pages were drawn quickly in pencil, then inked with a Sakura Pigma Micron pen. I was then able to paint them later, using a photograph taken when I was drawing if I needed more information. Occasionally I can find a place to sit, draw, and paint at one time.
Oxford Day: We took the train from London for a visit to University Oxford and visited Blackwell's AMAZING Book Shop when we arrived, to avoid the rain and winds. But the sun peaked through the clouds just as our University tour began and we finally saw the gorgeous campus and learned more about the history of their 38 colleges.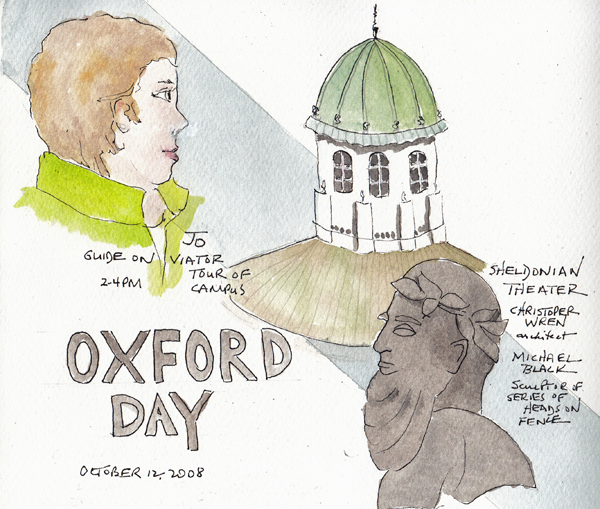 Evensong at Westminster Abbey with the Westminster Choir: It is a beautiful way to see the Abbey during a wonderful choral program. This was a small area of the choir that I could see from our seats.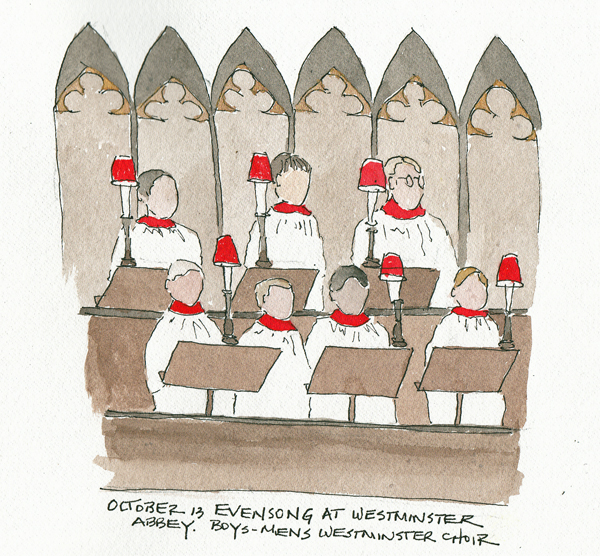 St.Martins of the Fields Church: It was a beautiful London Day and fun to sketch the spire from Trafalgar Square after a walk over from Westminster Abbey. It brought back memories of Christmas Carols in front of the Church on Christmas Eve with our family many years ago.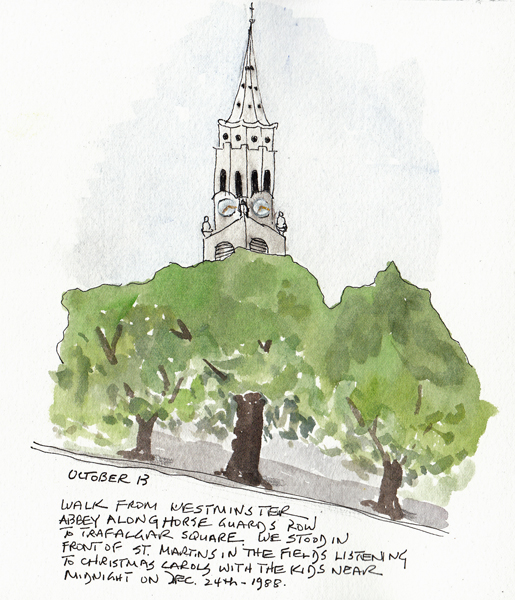 Elgin Marble at the British Museum: This horse sculpture is wonderful, and I just realized that I already painted it in 2006! I am frequently attracted to the same subjects again....