Another Week at my FIT Class
Homework: Our Professor emailed us a copy of the Titian Painting "Danae" and asked us to draw and shade the figure using the painted image as reference. We had to preserve the proportions of the painting, but could choose to leave out the background. I'm beginning to be more comfortable using General's Extra Soft Charcoal Pencils.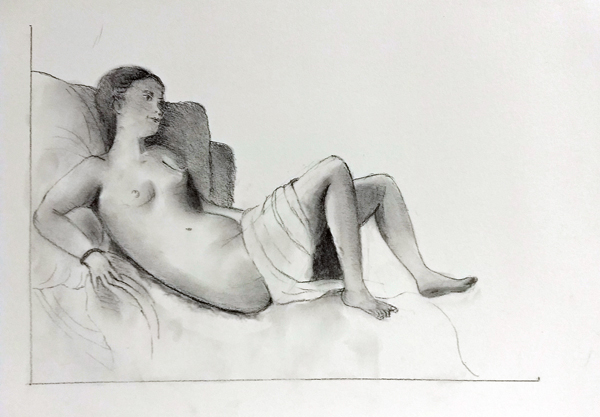 This past week we had two male models, clothed. Class began with a demo of the approach to portrait drawing, and then we had a choice of drawing some or all of each figure. The model with the hat broke his pose about every two minutes, with slight shifts in position. It is rare to see such bad models at FIT.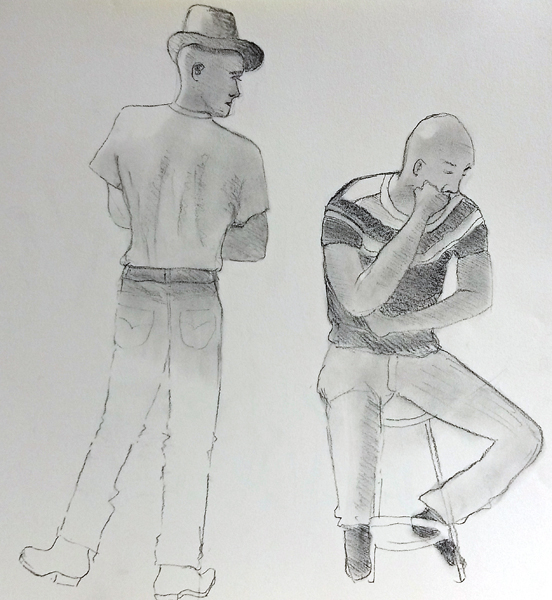 This is part of a 20 minute pose and class ended before we finished.