Deliberate Practice: Copying the Masters
Met Breuer NYC is celebrating the 100 year anniversary of the death of Gustav Klimt and Egon Schiele. 50 works from the Met's Scofield Thayer Collection are in the exhibit, OBSESSION, Nudes by Klimt, Schiele and Picasso. I like all 3 of these artists, and figure drawing, very much and sketched one Klimt and one Schiele. The Schiele was painted at home.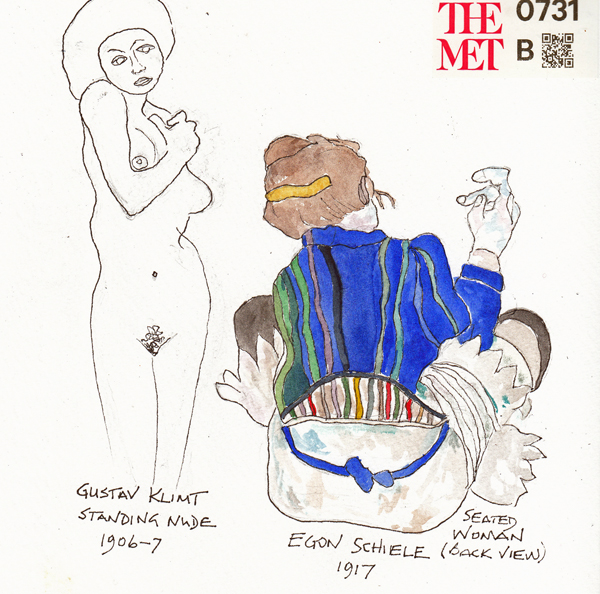 This is the link to the exhibit, which will be on view until October 7th.
https://www.metmuseum.org/exhibitions/listings/2018/obsession