Sketchbook Skool WHIMSICAL - Week 2
Mike Lowery, graphic designer and Children's Book Illustrator, was the artist teacher for week 2 of Whimsical. He did several demos online, and after each one he suggested that we try the same techniques.
Shapes His lifetime goal is to draw for 30 minutes every day, and when he stares at the blank white page, with no ideas, he uses a fat marker to make shapes, and then draws around them. These are mine. I loved this 5-10 minute exercise! I know that the Christmas Tree costume would never originate in my imagination except through an exercise like this.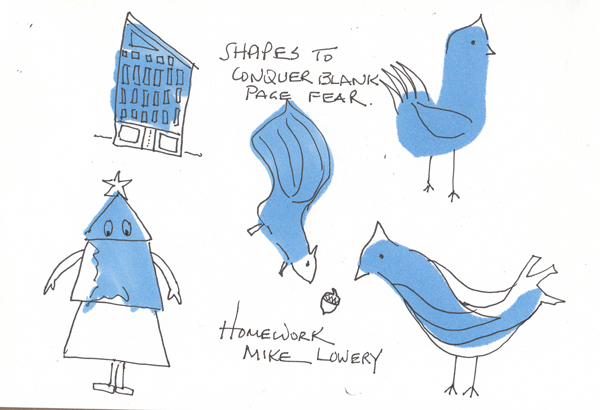 Portraits: Mike was drawing Richard Owen, the man who created the name "dinosaur," for a children's book on dinosaurs. He used an actual photo and simplified the portrait to match the style of his illustrations. I used a photo of Albert Einstein for my simplified drawing. The blue color is due to marker leakage through to this next page in my sketchbook.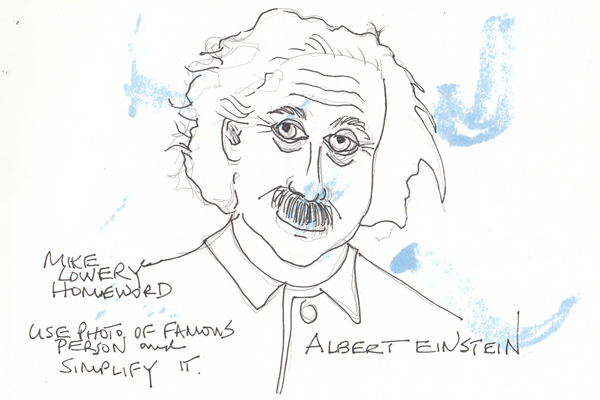 Developing a Story Character: Mike was developing an animal character for a special project and showed us how he created a duck named Carl The Duck. It took many steps and drawings for him to develop a duck with personality. This is my first iteration of a character - a squirrel - still to be worked on to develop a squirrel with personality. If I don't ever arrive there, I wanted to post step 1.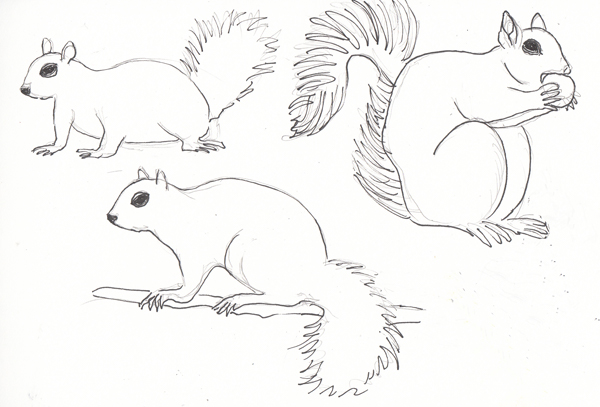 Icons: Mike showed us pages of icons he developed, and for our homework asked us to develop a page of icons - 10, 20, or even 150. I chose to draw my favorite kitchen tools, even though I really need experience drawing icons for cars and taxis - to feel more confident about adding them to urban sketches of NYC.