Beach Vacation Two - 2018
I found this dead Monarch Butterfly on the beach, and brought it home in a large clam shell to draw and paint. I've tried photographing them as they move from flower to flower, but can never get a photo that is good enough. It is gorgeous with all of the white spots in the dark black edges.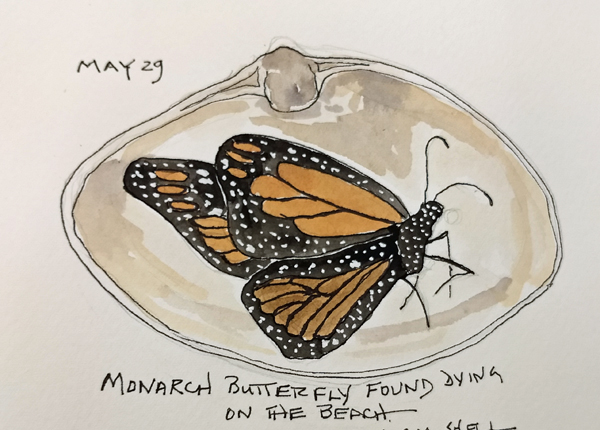 I saw something move in my peripheral vision as I was reading very early one morning in the sunroom. And for the second year in a row, a big doe was quietly munching the hydrangea bushes for breakfast. I slowly stood up, she noticed my movement, and stared at me, for many minutes. I was able to take many photos of her before she moved again.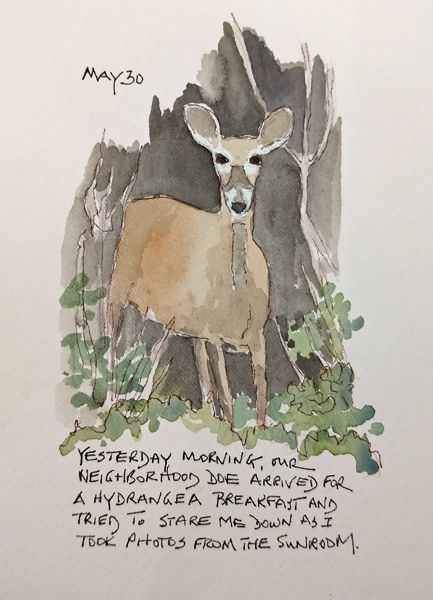 Although there a very few shells on the beach right now as we take our 2 mile early morning walks, I found these 3 shells that were worth painting: scallop, oyster, and moon snail.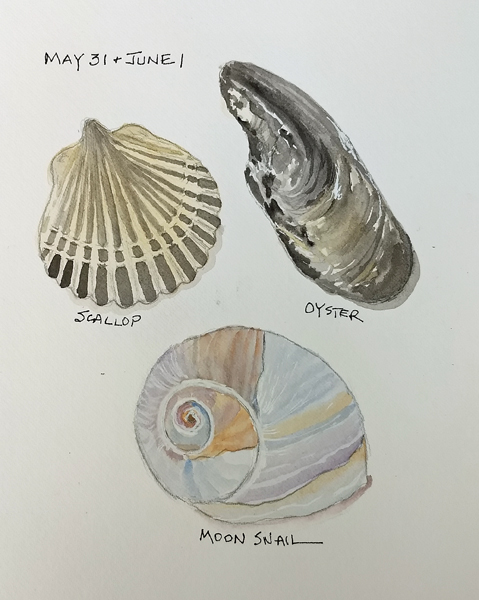 These sketchbook pages were photographed, not scanned, and I don't know how to remove more of the blue tinge with Photoshop. Any suggestions?