Tuesday Art Day
Benedicte, Pat, and I met at the Jewish Museum when it opened and spent several hours in the Modigliani Unmasked Exhibit (closes Feb 4, 2018). It is a wonderful collection of art on paper, paintings, and sculptures. Here is a video from the exhibit: http://thejewishmuseum.org/exhibitions/modigliani-unmasked#video
I loved how he explored African Masks in drawings, and then modified his portraits over time to lengthen the face, nose, and neck. He also did many drawings of caryatids, and fallen caryatids, for a second series that was well represented in the exhibit, moving from drawings to paintings.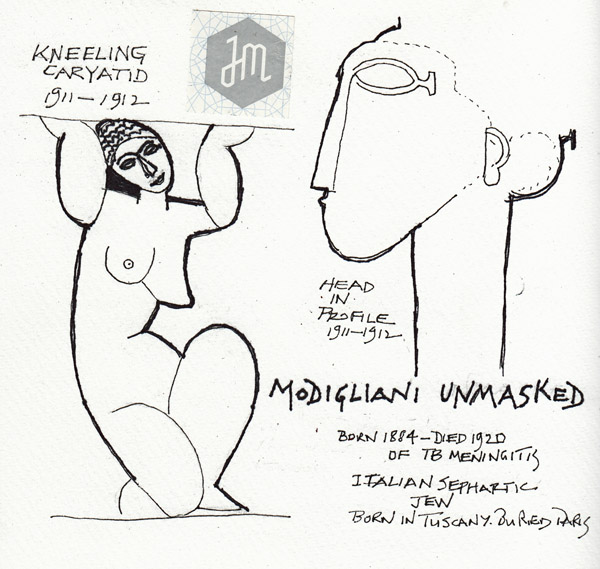 I also sketched the photo of a Russian poet who modeled for him, and with whom it is alleged he had an affair in Paris.
After lunch we walked down Madison Ave to Van Doren Waxter Gallery to see Richard Diebenkorn: Works on Paper (1922-1993) - through Jan 20, 2018. I love his figure drawings, and took a photo of my favorite in the exhibit. Richard Diebenkorn was an abstract expressionist in the 40s and 50s, and then turned to figurative art in the 50s and 60s.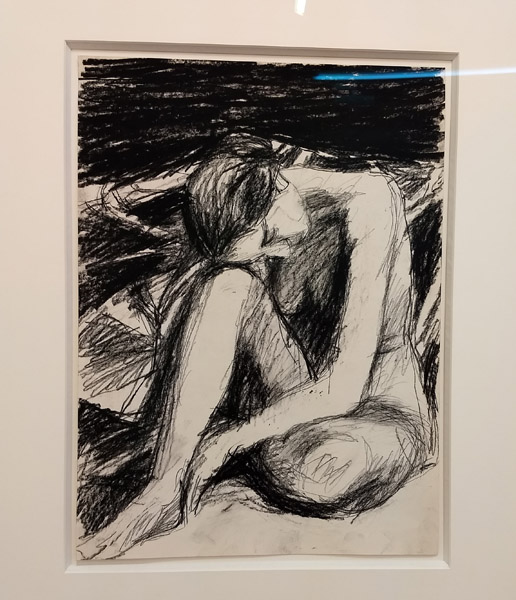 We ended the day at the Met Breuer Museum to view Edvard Munch's paintings: Between the Bed and the Clock (through Feb 4, 2018). If you only know Munch because of his "Scream" paintings, you need to see this exhibit: https://www.metmuseum.org/exhibitions/listings/2017/edvard-munch
This is my photo of the painting for which the exhibit was named. My favorites were his many self-portraits.