Collage as Fashion Illustration
Collage as Fashion Illustration: Week 12 we sketched 4 models and then selected one to turn into a collage. Our professor demonstrated how to trace the big shapes, and then to cut around the shape from the tracing paper and collage paper simultaneously, in one layer. We brought black, white, and one other color, either gray or brown. This collage was made by gluing my shapes over my drawing.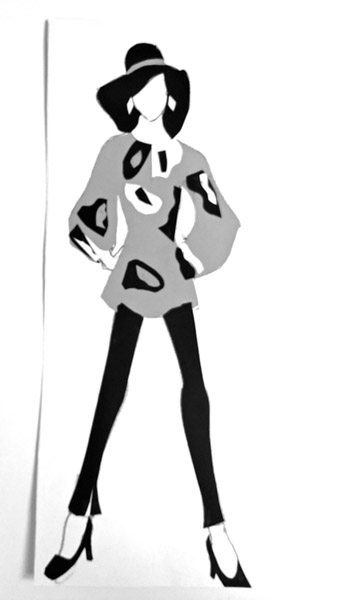 Next Week: My first experience using Dr. Ph Martin liquid watercolors.