Easy To Make Double Pamphlet Art Journals
Today my friend Eunice came to my apartment to learn how to make a Double Pamphlet Book. This is a good "first book" to make because you learn about paper grain, scoring and tearing paper, making folios and signatures, creating a simple paper cover, and putting the two signatures and cover together with a single 3 hole pamphlet stitch.
In 2012 I posted a tutorial on my blog for this book, with photos.
http://www.paperandthreads.com/2014/06/making_a_simple_sketchbook_the.php
One CORRECTION to the Tutorial: I said that the Mi Tientes cover paper I used is Grain Short, and now I think it is Grain Long. However, grain is not very important in this simple book structure.
Eunice made a 32 page small watercolor book (5.5W by 7.5H) from one sheet of Arches 140 lb cold press paper, and I made a 32 page toned gray paper book (7.75W and 10.5H) from 2 sheets of Canford toned grey paper.
Here is Eunice with her book. She still needs to "decorate" the cover.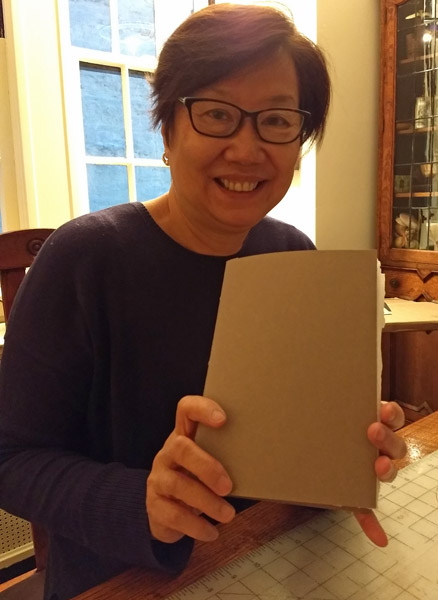 Here is my book, which I will use for figure drawing practice on toned paper.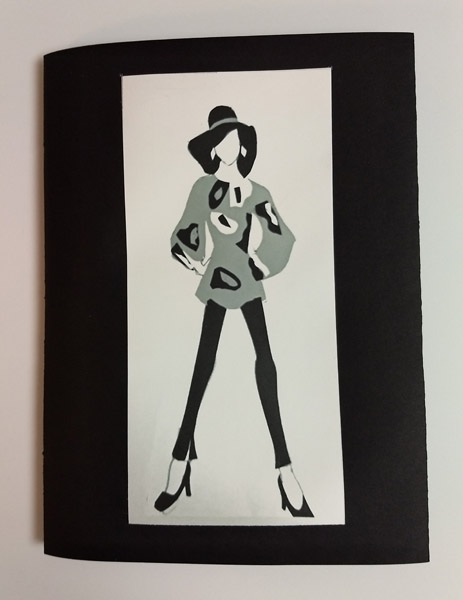 Here is the Canford Dreadnought Grey toned paper.