HAPPY HOLIDAYS AND PEACE IN 2018
MERRY CHRISTMAS AND HAPPY NEW YEAR to my Facebook Friends
I made 4 more tree ornaments, one each for our children Noah, Jason, and Rachel, and the red present for our tree.
What I want in my presents: Joy, Good Health, Intellectual Stimulation, and World Peace.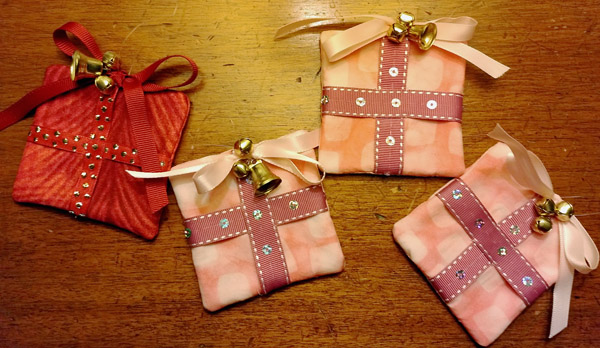 The Christmas tree is up and decorated, and the family gifts are in stockings or gift bags I made for everyone over the last 15 years. We're ready - except for the cooking.