Sketching in Classes at Houston Quilt Festival
I sketched each of the class teachers during their introductory remarks. This is Glennis Dolce, who taught us about real Indigo dye, and set up a dye vat for us to use for the day. I selected 3 of the fabric samples to photograph and collage on the page:
Top Sample -pole wrapped shibori dying silk.
Bottom - Stitched shibori in which we hand stitched and "gathered" the fabric before dying, The fabric resists the dye where stitched.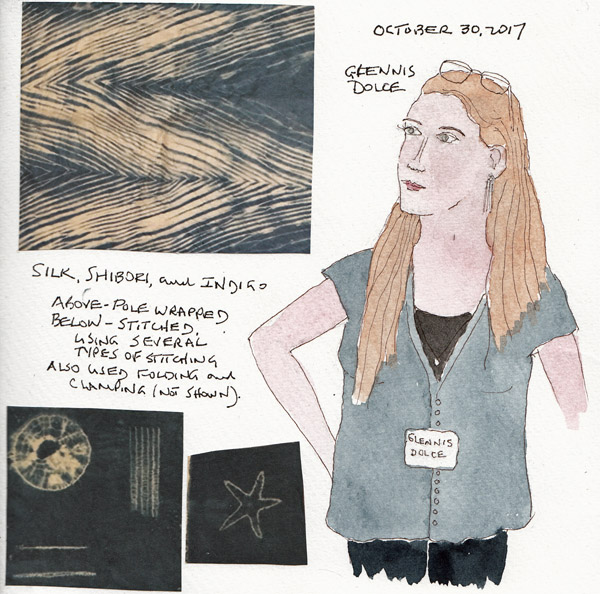 Cindy Lohbeck: These photos were from one of the two classes I took with her. We folded and clamped fabric between two identical shaped plastic templates, and then dyed them with a synthetic Indigo procion MX dye. The yellow tinged areas are actually white, but I couldn't maintain that when photographing.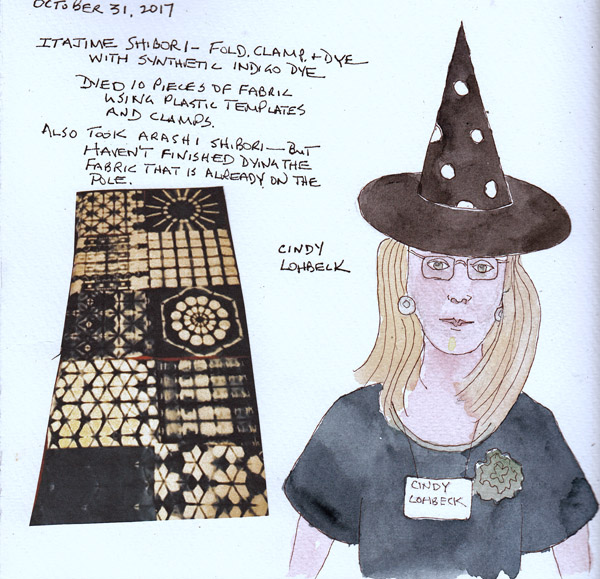 Lisa Louise Adams: A bookbinder from Hawaii. I loved the book that we made in class, but also was inspired by many of the various types of her books that she brought for us to examine and photograph.