Sketchbook Skool "Imagination" Homework Week 2
I named my Inner Critic Mildred after my very critical Mother and Mother-in-law, Marge and Miriam. In this Sketchbook Skool "Imagination" drawing she is saying: You haven't done Marloes' homework yet. Your problem is that you don't have enough imagination. You watched the class on Monday and it is now Thursday. You can copy, but are not original. Don't you have any ideas? You NEED to talk about your Inner Critic and I'm helping you. I'm not going to give you an idea now - maybe you'll find an idea soon. You waste so much time drawing and painting!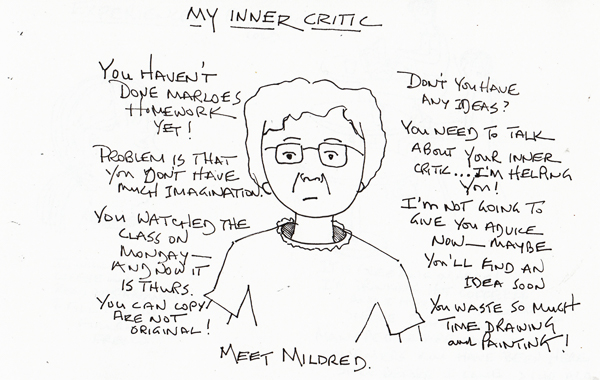 Draw An Experience: I had to fill more than an hour last Wednesday and took a book to Starbucks. I wrote "It's FREEZING in here," and people working on computers were here when I arrived and are still working more than an hour later.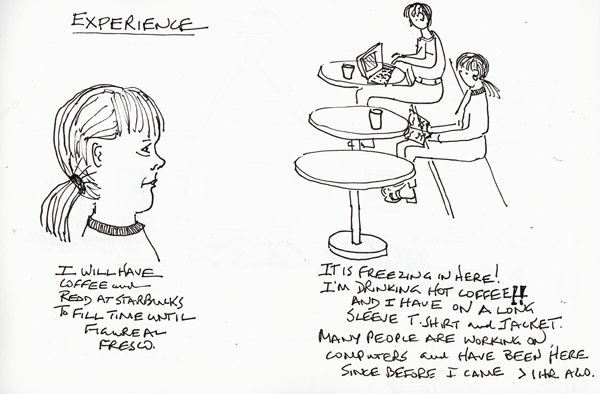 I was part of a Bronx 3rd grade class "Lock Down Drill" last Thursday. The Door was immediately locked and the small children all were huddled together in one tiny space in the corner of the room, out of a line with any windows or the door. I was so sad looking at their tiny bodies and innocent faces - what is our country becoming? Then I reflected on my elementary school drills during which we hid under our desks to protect us from Russian bombs.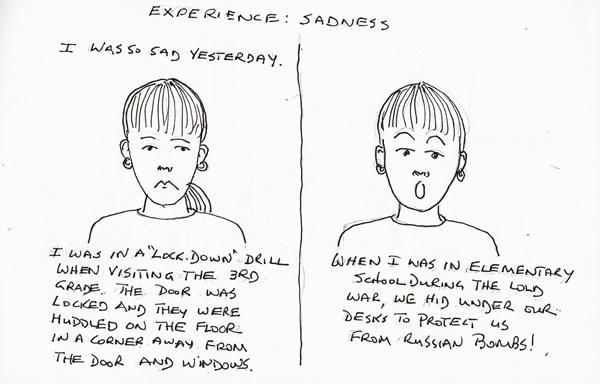 I sketched my childhood home completely from my imagination, although I did sketch every place I've lived in my lifetime many years ago.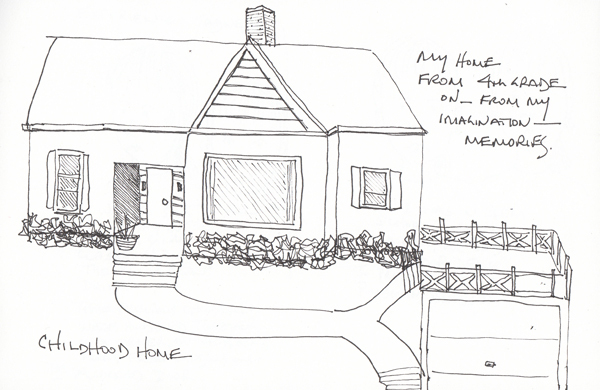 I still didn't do a group sketch of all my friends - our 5th homework assignment from Marloes De Vries.