FIT Fashion Application Class: Highlights
Part 1: Mass vs Line: We do very fast warm-up poses just to establish mass, as opposed to Line. I discovered that I really like using Nu-Pastels to delineate mass in 2 minute gesture sketches on the 18 X 24" paper. I bought skin colors since last week and here are my most recent warm up sketches.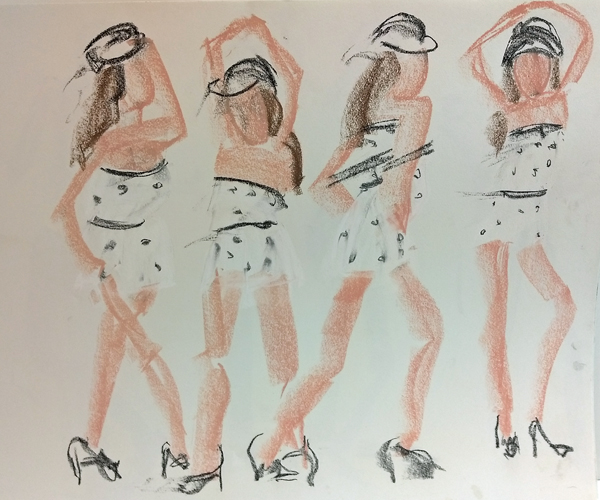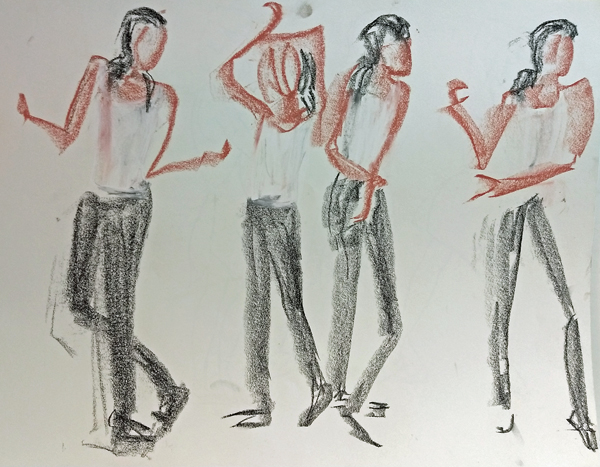 Part 2:
Drawing and Opposition: Drawing from head to toe, alternating between sides as you move down the body. How does one side of the shape compare to the other?
I wasn't familiar with the term "opposition," but our Professor had us quickly draw three pieces of toast - showing how we could change one side from the other, or even leave one of the sides as an incomplete line.

We sketched many poses from our two models for the rest of the class - always sketching back and forth from the head to the feet, and creating sealed up shapes like a children's coloring book. I selected these two 18 X 24" sheets as an example.
Emma in Black Evening Gown: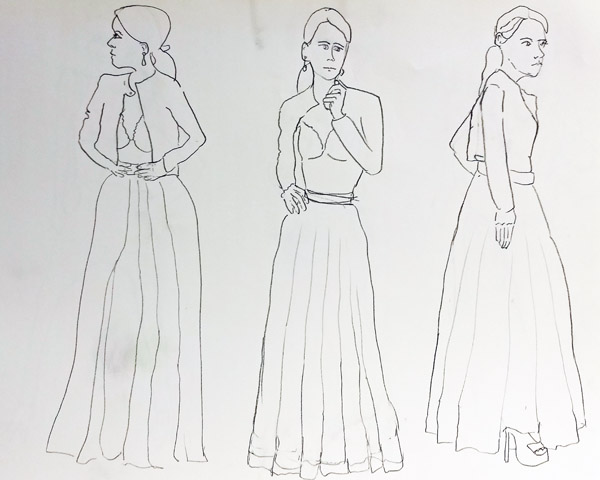 Emma in a tank top and drop crotch pants and Kevin with his Mohawk and Fancy Glasses: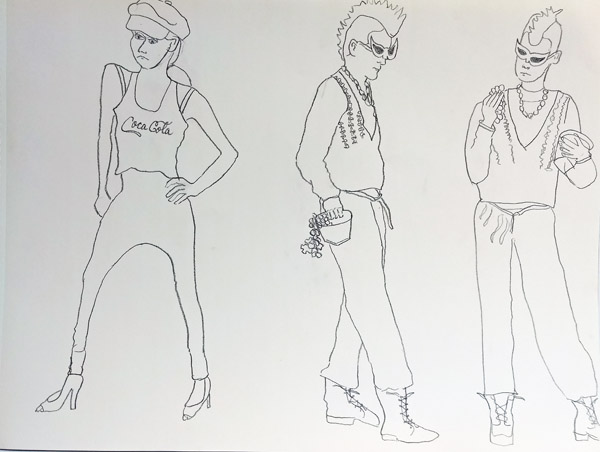 Part 3: Drawing Negative Shapes for parts of the figure or to carve out the entire figure by drawing parts or all of the background. I was totally confused by this. I do look at negative space to establish the positions of arms and legs, but that wasn't the goal for this exercise. Our wonderful professor Janis Salek demonstrated how I could make the sweater vest on the model as a negative shape. She sketched the dark graphite image, and then I tried to reinforce her teaching (right).
White sweater vest drawn as negative shape by filling in the black sweater: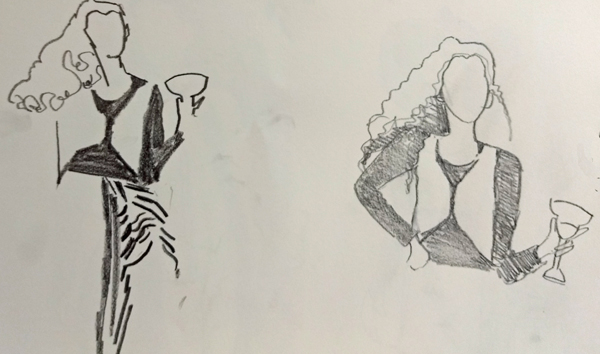 White Shirt Drawn as Negative Shape, by drawing the background, and then I added pencil to the whole background.