Venice Vacation 2017
We just returned from Venice - 9 nights in a lovely apartment in Dorsoduro sestiere. It is a wonderful section of Venice - and it felt like being in a small town. I love keeping a travel sketchbook and was able to fill 20 pages with watercolor paintings while we were there. My mantra - just draw what is in front of you! Thank you Sketchbook Skool for that sage advice.
When I travel with my husband we either stop for coffee late morning or a glass of wine late afternoon - and walk enormous distances each day. I sketched buildings when sitting in Campos, enjoying the view and people while drawing.
Here are some of the sketches done while sitting over coffee and relaxing. In most instances I sketched, took a photo for colors, and then painted them later. I buy my husband a book of NY Times Crossword Puzzles before we leave for vacation, and he is happy doing one while we drink our coffee!
On Novo Strata in Cannaregio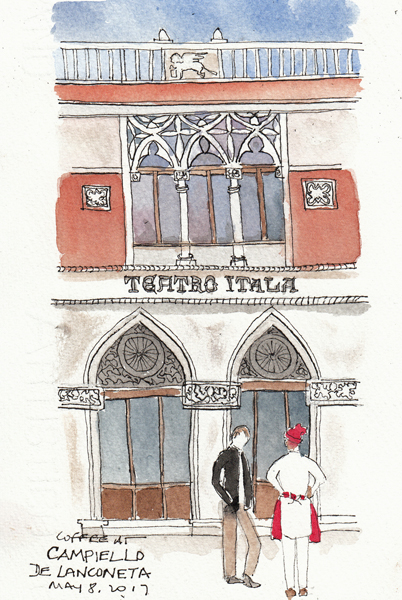 In Campo Santa Margherita: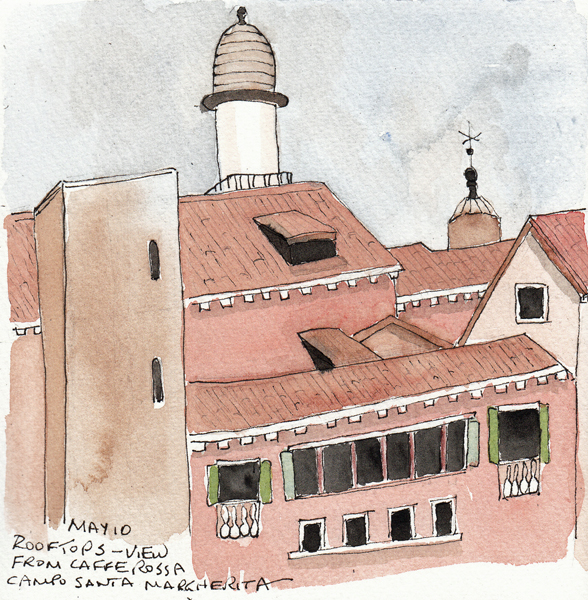 In Camp San Barnaba: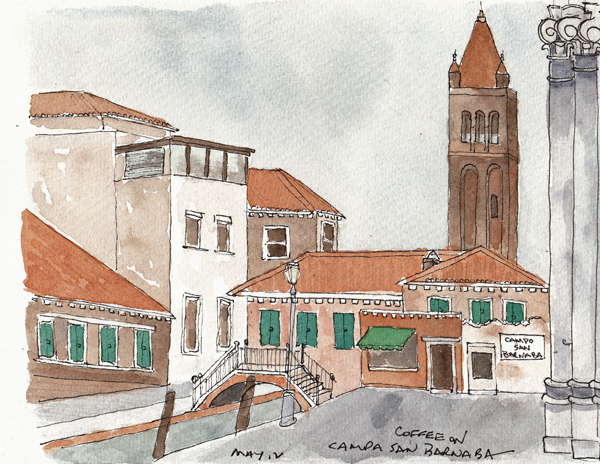 We were having coffee on Giudecca island, talking to another couple from the UK, and I sketched the church across the Giudecca canal. That really helps to simplify an image!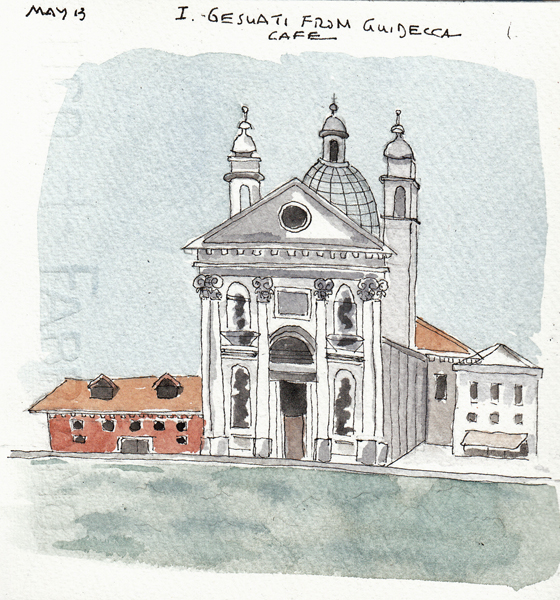 I also sketched people - a tour guide, opera performers, and a chamber orchestra cellist while they were moving constantly. I'll include those in my next blog post.