Venice Sketchbook Pages - 2012
Painting some Venice scenes from my photos from an earlier visit helped me fill my sketchbook during my 2012 visit. I don't know why I had such a "fear of failure" before our visit, perhaps my love of the city would make it hard for me to even paint the first page. Instead I concentrated on just capturing our visit by painting what was in front of me, as a visual memory, instead of looking for the iconic Venice sketches (like Basilica San Marco).
Here are a few of my sketchbook pages from that visit - reposted.
View from our rental apartment living room:
Campo Santa Margherita where we stopped one afternoon for a glass of wine: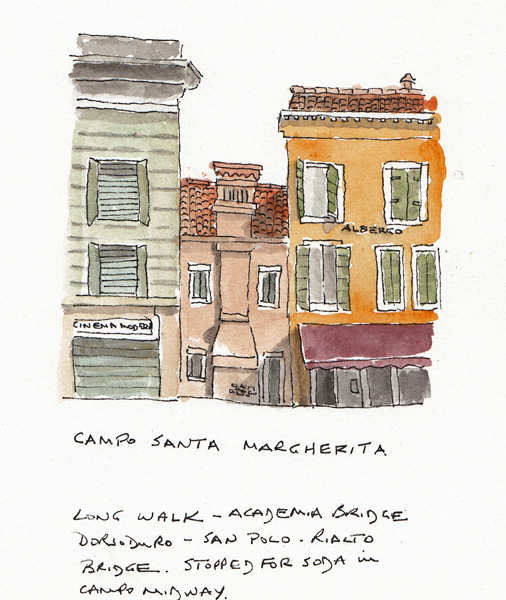 Gondolier Fashions sketched over several days: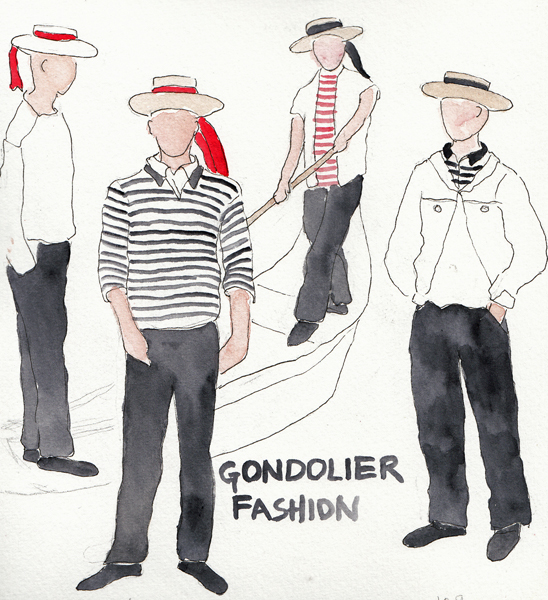 One of many gorgeous masks in a lit store window as we were returning late one evening from dinner: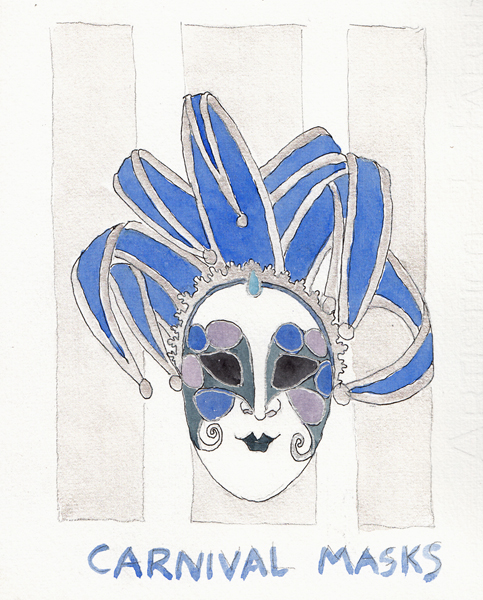 A 7AM trip to the Rialto Market to buy fish for dinner: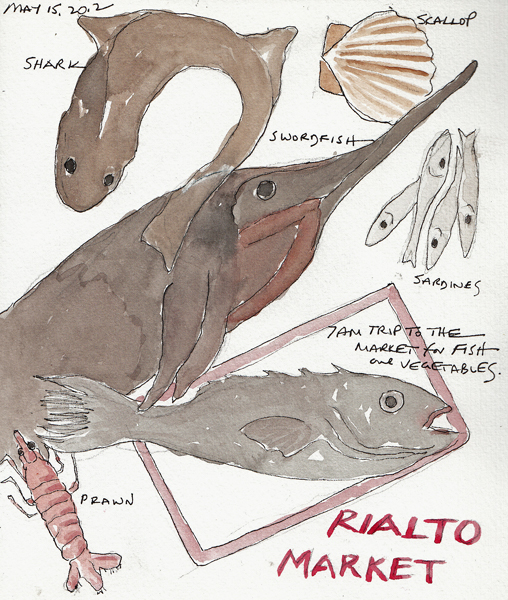 An early morning walk and a quick sketch of "Salute," leaning on a garden wall on the opposite side of the Grand Canal: